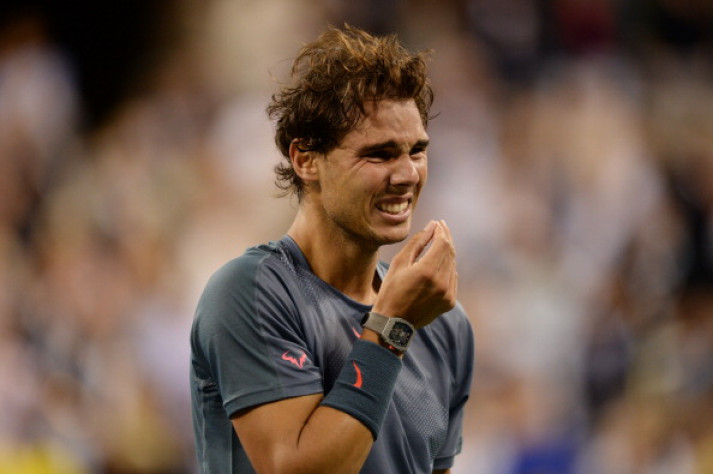 Rafael Nadal was knocked out the Shanghai Masters by Feliciano Lopez, losing 3-6 6-7(6).
The 14-times Grand Slam winner struggled to reach his best form against his compatriot after he was diagnosed with appendicitis on Sunday 5 October.
The Spaniard decided to play after he was given antibiotics but, according to reports in Spain, is going to return to his homeland to determine whether he requires surgery.
Should Nadal need an operation, he could miss the Paris Masters as well as the season-ending World Tour Finals in London next month, as he will not be ready to return to full action until the new year.
Nadal has been hit by a number of injuries in recent times. After starting the year with back injuries, the Spaniard secured his 14th Grand Slam at the French Open in June but sustained another wrist injury while training in July.
Last week, Nadal crashed out in the quarter-finals of the China Open in his first event since Wimbledon.