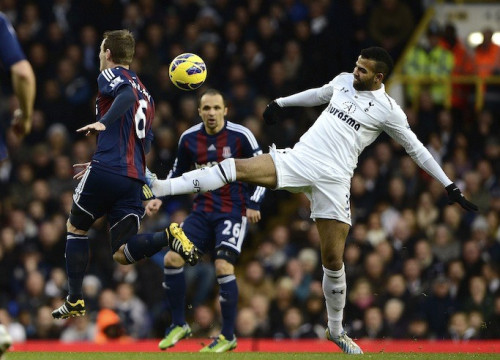 Tim Sherwood has confirmed that Sandro is back in training for Tottenham with the defensive midfielder hoping to make a full recovery and get back on the pitch in the coming weeks.
The Brazilian has been out of action since Spurs lost 5-0 to Liverpool at White Hart Lane just before the Christmas period; their final game with Andre Villas-Boas in charge.
With Sandro out of action over what was a particularly busy fixture schedule the side will be grateful for his return and Sherwood says that over the course of the next week Tottenham will be keeping a close eye on his fitness levels as they mount a push for a top four place.
"It's great to have him back in training and we'll monitor his progress this week," Sherwood told reporters.
Spurs are currently sixth in the table and just two points off fourth-placed Liverpool. The side face Crystal Palace this weekend and will be looking to bounce back from their defeat at Arsenal on Saturday in the FA Cup.
At the end of the month the side face title favourites Manchester City and will be hoping they don't suffer the same fate as the last time the two clubs met when Manuel Pellegrini's side thrashed Spurs 6-0.
After Sherwood took the reins less than a month ago Tottenham are still finding their best XI, particularly as their summer signings continue to settle in at White Hart Lane.
But with their last league result a win over Manchester United at Old Trafford the club have a lot to feel positive about and Sherwood has spoken of his confidence in the current quad to produce in the second half of the season.