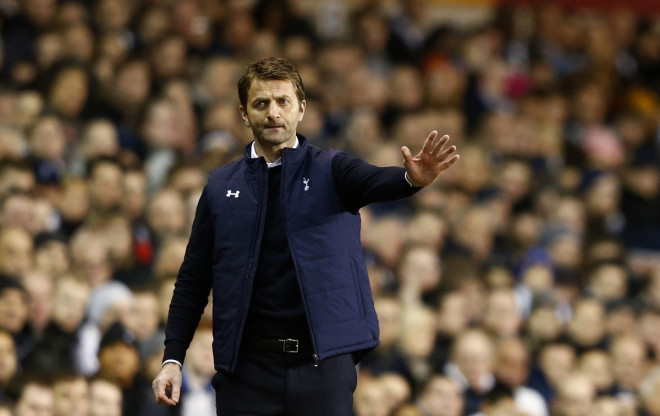 Manager Tim Sherwood has blasted Tottenham's top four hopes by stating that it is impossible to achieve the same without beating the top teams.
The north London club succumbed to a 4-0 defeat at the hands of Chelsea at Stamford Bridge and inflicted a massive blow to their chances of securing a Champions League spot for next season.
A win here would have taken them within three points of Liverpool, whose match against Sunderland was suspended owing to the latter's FA Cup commitments.
Tottenham managed to keep a clean sheet in the first half, but conceded four goals in the next, as Younes Kaboul conceded a penalty and was also shown a red for his tug on Samuel Eto'o in the penalty box.
Eden Hazard scored from the spot to double Chelsea's lead but Sherwood refused to blame the referee for the result as he believes that his team needs to have more bite about them if they have to challenge for top honours.
"You can't legislate for the capitulation. You just can't have that. It's a lack of characters, too many of them [being]too nice to each other, and you need to show a bit more guts and not want to be someone's mate all the time. They need to drag it out of each other. It hurts me and I won't forget about this when we hit the motorway, but some might, "Sherwood said.
"We've got to win the games we still have to play, but we had to do that before today, and this is another blow to us. For me, I believed we could win here. I thought they were there for us. But it never materialised. There have been too many blips. The club talks about fourth ... wake up.
"You won't finish in the top four if you don't beat top teams. You're miles away unless you beat the top teams. I'm massively disappointed. I haven't seen it[the penalty] again but I've complained about referees during all my career – now less – but I've always done it but never when I've lost 4-0. When you lose 4-0, you go home and do not complain about the ref," he concluded.