A thumping victory for Japan's incumbent Prime Minister Shinzo Abe in the country's recent elections continued to delight investors on Tuesday (24 October) with the Nikkei extending its ongoing record rally into the second successive session.
Abe's ruling right-wing coalition confounded political analysts as its pro-business agenda prevailed in Sunday's snap poll, with investors indulging in a heavy buying spree.
The Nikkei 225 average closed higher on Tuesday for a record 16th straight session, thereby marking its highest closing level in 21 years and three months, at 21,805.17 up 0.50% or 108.52 points.
The index hasn't been as bullish since 11 July, 1996 and followed Monday's 239.01 points spike.
Commentators here in Tokyo expect the Bank of Japan's "ultra-loose" monetary policy to continue. The move has seen the central bank create up to JPY80trn (£528bn) per year to inject it into the country's bond and equity markets while holding interest rates at just below zero.
Analysts at SMBC Nikko Securities and Toyo Securities told IBTimes UK the underlying market trend belongs to the "longs", i.e. those investors betting on higher prices.
Concurrently, analysts at Bank of Tokyo Mitsubishi UFJ added the uptick was not just being driven by institutional investors, but "individual investors are also displaying a high degree of confidence in the market, with the trend likely to continue for some time."
Canon Electronics and drugmaker Shionogi's buoyant performances intraday were seen mitigating recent negativity caused by scandal-ridden Kobe Steel, as Japan braces for the next round of 'Abenomics' underpinned by low taxes, though most expect the PM's VAT hike pencilled in for 2019 to proceed.
Meanwhile, Japanese media outlets are awash with news that US President Donald Trump would be in town early next month to meet the newly re-elected Abe.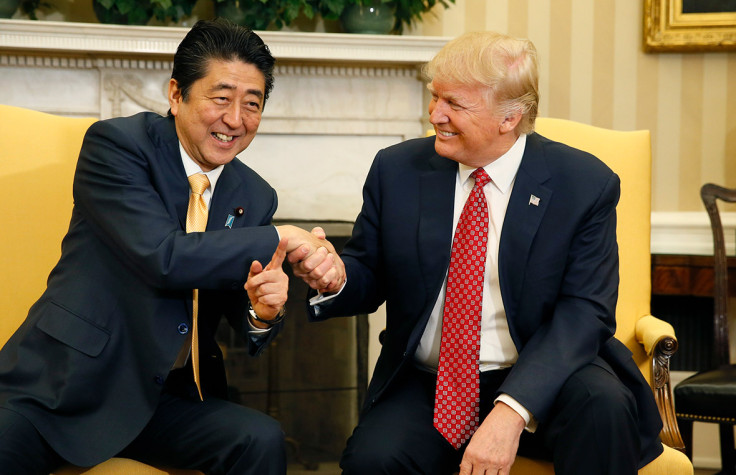 According to the Tokyo Shimbun, PM Abe and Trump held a "lengthy" phone conversation late on Monday, and confirmed Trump would make Japan the first stop of his Asia tour that would also take him to South Korea, China, Vietnam and Philippines.
With both Abe and Trump being avid golfers, the newspaper reports a joint outing with Japanese pro Hideki Matsuyama has been set up for 5 November.