Former HSBC FX trader found guilty of fraud over $3.5bn deal in landmark ruling
Mark Johnson faces up to 20 years in jail after being found guilty of nine counts of frauds and conspiracy.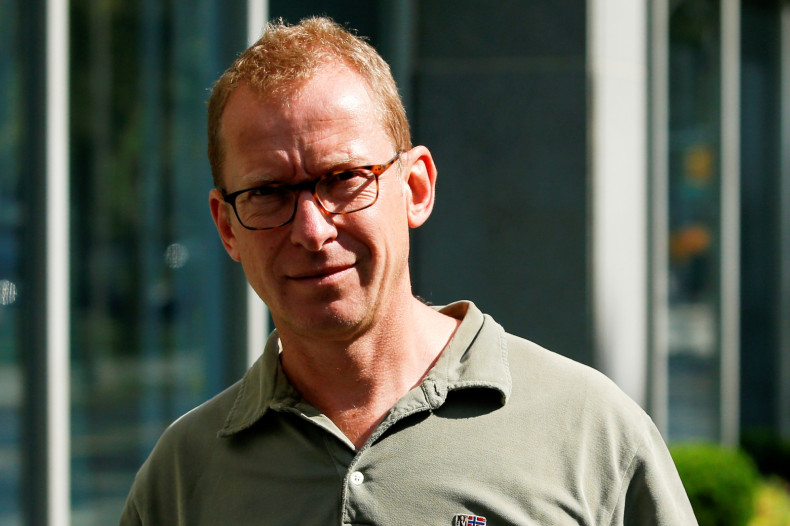 A former HSBC executive faces up to 20 years in prison after he was found guilty of defrauding a client in currency deal worth $3.5bn by a New York court.
The ruling could potentially be a landmark moment for the FX market, an industry which sees approximately $5.3trn exchanging hands on a daily basis.
Mark Johnson, the former head of HSBC's FX global cash trading in London, was found guilty on nine counts of fraud and conspiracy and not guilty on another count, according to a spokesperson for the US prosecutors.
The 51-year-old was found guilty of defrauding Cairn Energy in what prosecutors described as a clear case of "front-running" the company's $3.5bn order. According to the prosecution, Johnson was among 11 traders in London and New York who sparked a pound-buying frenzy shortly before the Cairn transaction was due to be completed.
As a result, the value of sterling surged to its highest level in two days on 7 December 2011, shortly before the 3pm deadline for the deal. Johnson and his former colleague Stuart Scott, HSBC's European head of foreign exchange trading in London until December 2014, allegedly pocketed $3m in profit and also billed their client $5m in fees for their work.
While Johnson was in New York at the time of the transaction, Scott, who remains in the UK as he is currently fighting extradition to the US, oversaw it from London.
Johnson was arrested at New York's JFK Airport on 19 July last year, when he was reportedly in the process of moving to the US on behalf of his company with his wife, Diane, and six kids.
Following a month-long trial in Brooklyn, Johnson's attorney, John Wing said the jury had "convicted an innocent man" and revealed his client would appeal the sentence.
Johnson, who spent three days on the witness stands in his own defence, became the first person to be charged by the US Justice Department after a three-year probe into foreign-exchange rigging at worldwide lenders.
"We got away with it"
While the defence argued that "pre-hedging" was standard practice in the industry, the prosecution played recordings of 29 calls in which Johnson appeared to be tipping off fellow traders about his plans.
In one recording, Johnson could be heard saying "I think we've got away with it", while in another he exclaimed "Ohhhhh, f---ing Christmas,'' after learning the Cairn order would go ahead as planned.
Acting U.S. Attorney Bridget M. Rohde said the verdict would send a strong message to the industry, adding currency traders should know they were now being watched.
The government will "vigorously investigate and prosecute those who would so abuse their client relationships," Rohde added.
While HSBC was not accused of any wrongdoing, Mayra Rodriguez Valladares, a former foreign-exchange analyst for the Federal Reserve Bank of New York, said the ruling would pile pressure on banks to ensure their traders do not profit illegally at their clients' expenses.
"Front-running is a crime," she was quoted as saying by Bloomberg.
"This should be a lesson to senior executives that they should invest in more training of ethics for traders and more in systems to detect irregularities.
"You're going to see a lot more focus from the compliance professionals at these firms and higher up to really clamp down."
HSBC has been under investigation for currency trading and, according to a regulatory file published on 31 July, it remains in talks with the US Department of Justice to resolve the matter.