Japan election exit polls point to thumping victory for PM Shinzo Abe's coalition
Several exit polls, including one by Japanese public broadcaster NHK, predict a return to office for the ruling coalition.
Exit polls from Japan have suggested an outright win and a return to office for Prime Minister Shinzo Abe's ruling right-wing coalition, following a snap election in the country on Sunday (22 October).
Political analysts initially opined that a new opposition party launched by Yuriko Koike, the populist governor of Tokyo, would make gains and dent confidence in the ruling coalition's majority.
However, exit polls published at the close of polling failed to record such a trend.
On the contrary, Japanese public broadcaster NHK projected that Koike's Party of Hope would in fact win just 38 to 59 seats in the 465-seat lower house which chooses the country's Prime Minister.
It would leave Abe's Liberal Democratic Party and its junior partner Komeito with a clear majority and perhaps even a near-complete retention of its their two-thirds majority in the lower house of parliament.
An election victory would boost Abe's chances of winning another three-year term next September as leader of the Liberal Democratic Party.
That could extend his premiership to 2021, giving him more time to pursue his long-time goal of revising Japan's post-war 1947 constitution.
Such a change to Japan's constitution requires an initial approval by two-thirds of the parliament, followed by a public referendum. Current opinion polls indicate the Japanese public remains largely opposed to an amendment, despite the threat of a nuclear armed North Korea.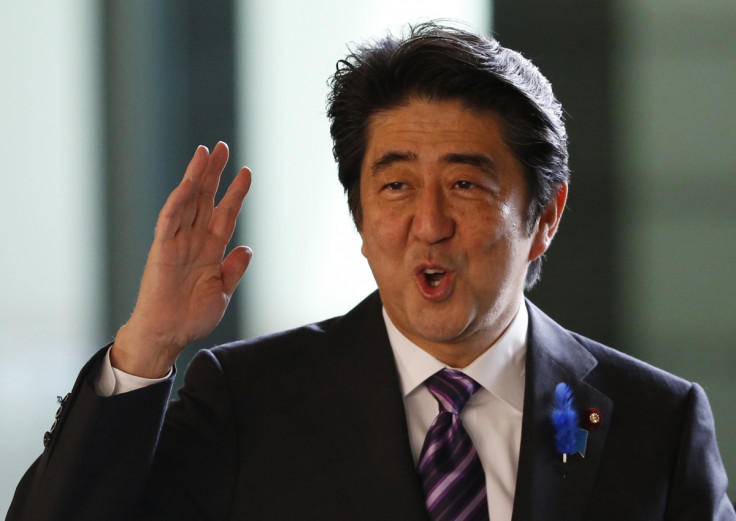 Abe, who has been in office since 2012, supports a hard line on North Korea, closer ties with the US as well as a loose monetary policy (often dubbed Abenomics) and the push for nuclear energy.
Associated Press reported that Koike called the results "very severe" in a televised interview from Paris, France, where she is attending a conference of mayors.
The Tokyo governor also said some of her comments during the election have been taken negatively by voters, and that she would take the blame for her party's defeat.