Sidelined Liverpool midfielder Marko Grujic move to Dinamo Zagreb is 'fantasy' says agent
Agent Zoran Stojadinovic says Grujic is staying and represents a big "project" for the Reds.
Liverpool midfielder Marko Grujic will not leave the club in the summer transfer window, despite Dinamo Zagreb revealing their interest in a loan move for the Serbia international. The Croatian champions' adviser Zdravko Mamic was planning to acquire the 20-year-old for the new campaign, but those hopes have been thwarted by the player's agent.
Since arriving from Red Star Belgrade, Grujic has failed to make an impression in English football. He has made just five appearances in all competitions and has not played since November due to a long-running hamstring problem. Grujic played an hour for the Reds' Under-23 side last week but is no closer to a first team return.
With Liverpool having just 10 games remaining this season – as they attempt to force their way into the Champions League – Jurgen Klopp is unlikely to have the opportunity to reward Grujic for his patience before the end of the campaign. The player has been urged to improve his strength if he wishes to become a more regular part of the team.
Dinamo had hoped to take advantage of the uncertainty regarding Grujic's Liverpool career by signing him on a temporary deal in the summer. Mamic was confident a deal could be concluded, having missed out on acquiring Andrija Zivkovic from Benfica, but representative Zoran Stojadinovic says his client is a big "project" for the Premier League giants.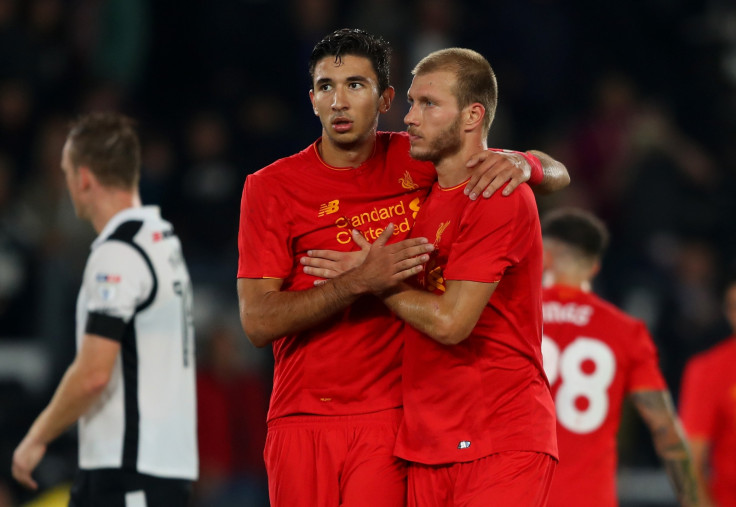 "I highly commend Mr Mamic and all that he did with Dynamo," he told Mozzart Sport. "The club is playing serious players, constantly played in UEFA competition. But Grujic is currently not an option for the Croatian champions.
"There are several reasons, the most important is sport. On the Liverpool can seriously count on Mark. Last winter did not wish to hear anything about a loan, because it is their big project. They are very patient. So, I respect Mamic, but in the end he can have a little fun. As a boy I dreamed of Sophia Loren, and Zdravko has the right to dream. In the fantasy Grujic it all began, the fantasy will end.
"I'm sure to get a few more minutes he had no problems with the hamstring. But while he was injured, Marko did not waste time. Listening to the physios, the whole day he was in the sports centre. I heard he played a blinder for the second team against Reading for Liverpool."
© Copyright IBTimes 2023. All rights reserved.