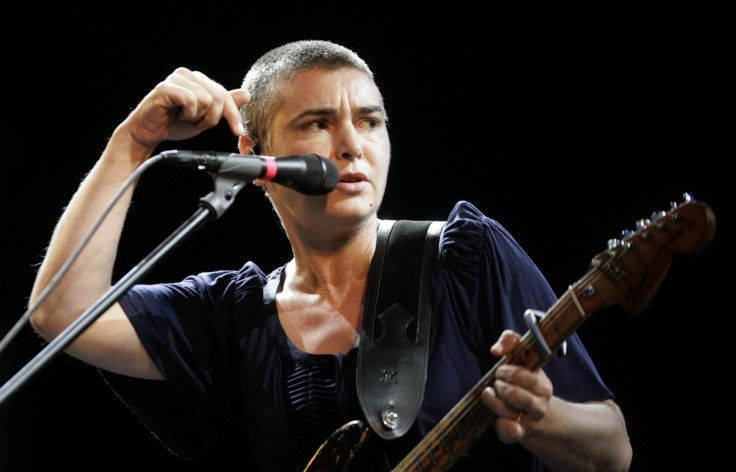 Sinead O'Connor has revealed that she was sexually abused by her mother, part of a discussion on her troubled past with Dr. Phil.
The Nothing Compares 2U hitmaker, who suffers from bipolar disorder, sparked fresh concerns for her well-being back in August after revealing in a 12-minute confessional that she felt alone and had no reason to keep living since losing custody of her 13-year-old son.
She has now sat down with popular TV psychologist Dr. Phil for a frank and deeply emotional interview about her mental health and experience of abuse.
In a teaser clip for the forthcoming episode, she opens up about her relationship with her late mother Marie O'Connor, who died in a car crash when Sinead was 19.
The 50-year-old star states that she was subjected to years of physical and sexual abuse at the hands of her "possessed" parent. "She ran a torture chamber. She was a person who took delight in hurting you," she says in the promo.
The Irish singer-songwriter also reveals that a traumatic 2015 hysterectomy triggered suicidal thoughts.
"I was told to leave the hospital two days after that with Tylenol and no hormone replacements, and no guidance of what might happen to me. I was flung into surgical menopause and I became suicidal, I was a basket case," she says.
"Also, in some of my abuse as a child, my mother quite regularly was attempting to destroy my reproductive system, so the surgery was very triggering."
Dr. Phil said that O'Connor's motive for being on the show was simply to raise awareness. He said: "She really has had a difficult time, and she said, 'Look, I'm in trouble. I need help.' And she called. She said, 'I want to de-stigmatise mental illness; I clearly have a problem... Too many musicians are dying. I want to use my life, be a teaching tool. I'm willing to sit down and talk.'"
He told Entertainment Tonight that he feared that she was playing a dangerous game with her life."I've been a huge fan of Sinead O'Connor because she's one of the most pure voices in music and here I see this this iconic talent alone in the middle of the night, in a motel room in New Jersey," Dr. Phil recalled. "I mean, it's like hitting bottom and crying for help."
He added:"She says she attempted suicide eight times in one year, and that's a dangerous numbers game. So I was very concerned for her wellbeing."
The full interview will air on Tuesday (12 September).
---
The Samaritans provides a free support service for those who need to talk to someone in the UK and Republic of Ireland. It can be contacted via Samaritans.org or by calling 116 123 (UK) or 116 123 (ROI), 24 hours a day, 365 days a year.
---