Fears for Sinead O'Connor as 'suicidal' singer posts Facebook video about mental illness
Irish musician called for mental health to be taken more seriously in society to erase stigma.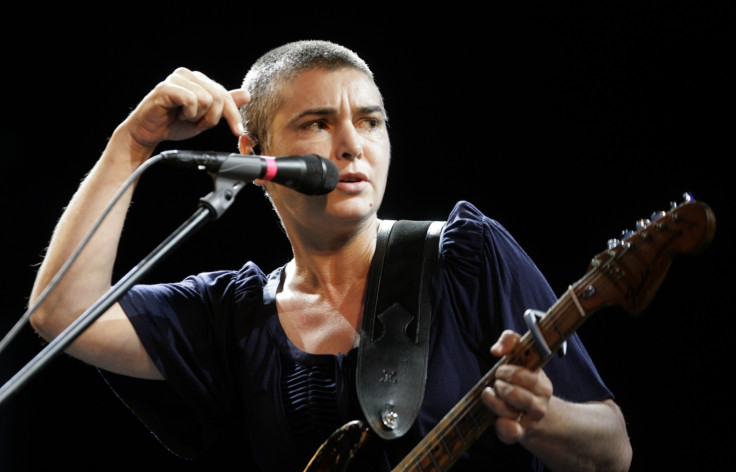 Concerns are growing for the safety of Sinead O'Connor after the singer said she was feeling "suicidal" in a Facebook video.
In the 12-minute clip, posted on 8 August, the Nothing Compares 2 U singer explained how she was alone and staying at a Travelodge in Hackensack, New Jersey. O'Connor, who was diagnosed with bipolar disorder in 2011, appears to blame her family and friends for not looking out for her well-being over the last two years.
Speaking through tears, O'Connor says: "I'm all by myself, there's absolutely nobody in my life. I'm now living in a Travelodge motel in the arse-end of New Jersey. [No one] except my doctor, my psychiatrist — who is the sweetest man on earth who says I'm his hero — and that's about the only f*****g thing keeping me alive at the moment. The fact that I'm his bloody hero ... and that's kind of pathetic."
Alluding to suicidal thoughts, the 50-year-old continued: "If it was just for me I'd be gone. Straight away back to my mum ... because I've walked this earth alone for two years now as punishment for being mentally f*****g ill and getting angry that no one would f*****g take care of me. I want everyone to know what it's like, that's why I'm making this video."
O'Connor then called for mental health to be taken more seriously in society and for the "stigma" surrounding the illness to change, stating: "Mental illness, it's like drugs, it doesn't give a s**t who you are, and equally what's worse, it's the stigma, it doesn't give a s**t who you are. Suddenly all the people who are supposed to be loving you and taking care of you are treating you like s**t. It's like a witch hunt.
"I'm really sad, I shouldn't be here and I know I'm just one of millions and that's the only other thing that keeps me going too. I'm making this video because I am one of millions and that should be our catchphrase from now on. One of millions. Why are we alone?"
It is not the first time O'Connor has given cause for concern regarding her state of mind. In 2016, Chicago police were sent to look for the musician when she did not return from a bike ride but she was found safe the following day.
Watch Sinead O'Connor's Facebook video:
---
The Samaritans provides a free support service for those who need to talk to someone in the UK and Republic of Ireland. It can be contacted via Samaritans.org or by calling 116 123 (UK) or 116 123 (ROI), 24 hours a day, 365 days a year.
© Copyright IBTimes 2023. All rights reserved.