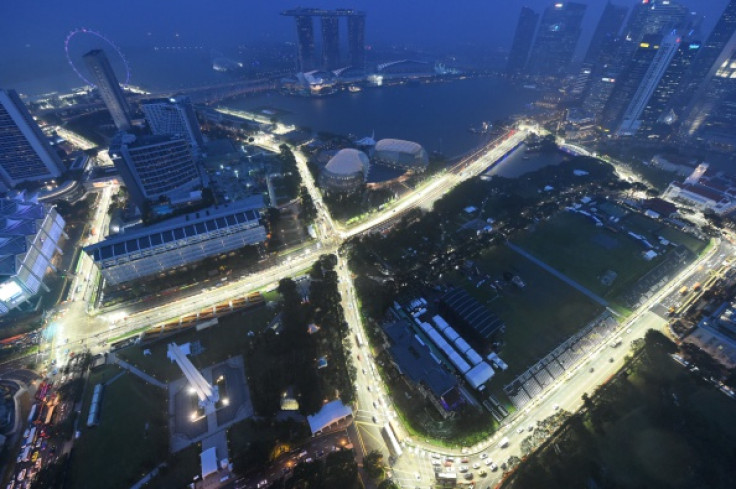 The F1 juggernaut has bid adieu to Europe and will now begin its journey across Asia and America for the final seven races of the season. First up is the second glamourous race of the season after Monaco, the Singapore Grand Prix.
It's the second night race of the season after Bahrain, but the most anticipated of the two due to the nature of the track. It is a street circuit similar to Monaco, and can produce some exciting racing despite minimal opportunities for drivers to overtake.
The Mercedes team will come in as favourites after Lewis Hamilton's win last season, and his dominance in recent races. But Ferrari and Williams will hope to take the battle to the Silver Arrows team. McLaren-Honda will be glad to put behind Spa-Francorchamps and Monza due to their power-hungry nature and come to a track that relies more on down force.
Where to watch live
The first practice session of the Italian Grand Prix starts at 11am BST, with Sky Sports F1 and Sky Sports F1 HD providing live coverage in the UK.
Real-time internet updates are available on the Live Timing section of the sport's official website. Live coverage of the second practice session starts at 2.30pm BST.
Track Facts
Circuit name: Marina Bay Street Circuit, Singapore
First F1 Race: 2008
Circuit length: 5.065km
Number of laps: 61
Race distance: 308.828km
Lap record: 1.48'574 (S Vettel - 2013)
Most wins: S Vettel (3)
2014 winner: Lewis Hamilton (Mercedes)
2014 pole: Lewis Hamilton (Mercedes)
Drivers Championship review
Hamilton (252 points) managed to increase the gap on teammate Nico Rosberg (199 points) to 51 points following his dominant victory at Monza in the previous race, while the German suffered an engine failure after reverting to his old engine. This weekend, Rosberg will have a brand new engine for the race, which should see him on par with the Briton, who had the advantage in the previous race.
Ferrari's Sebastian Vettel (178 points) is closing in on Rosberg after the latter's DNF and the German [Vettel] taking second at the Maranello-based team's home race. Kimi Raikkonen (92 points) has lost fourth place to Felipe Massa (97 points) and is just one ahead of Brazilian Williams's teammate Valterri Bottas (91 points).
Red Bull drivers Daniil Kvyat (58 points) and Daniel Ricciardo (55 points) are in seventh and eighth place, respectively. But it is surprising to see the Russian ahead of his more experienced teammate.
Romain Grosjean (38 points) maintains his place in ninth despite a DNF at Monza, but Sergio Perez (33 points) has now moved into 10th place following Verstappen's struggles at the Italian circuit.
Constructors Championship review
Mercedes (451 points) are running away at the top of the table despite one of their cars being unable to finish the race, and are currently 181 points ahead of Ferrari (270 points).
Ferrari's lead over third place Williams (188 points) has increased by a single point to 82 points. Red Bull (108 points) maintain fourth place, and are hoping to make inroads into catching Williams in third. Lotus (50 points) have been usurped by Force India (63 points) after the Vijay Mallya-owned team put on a good show in the power-hungry circuits of Spa and Monza.
McLaren-Honda (17 points) remain only ahead of the Marussia team and a shift in the track layout should give them some hope of scoring points yet again after struggling in the last two races.