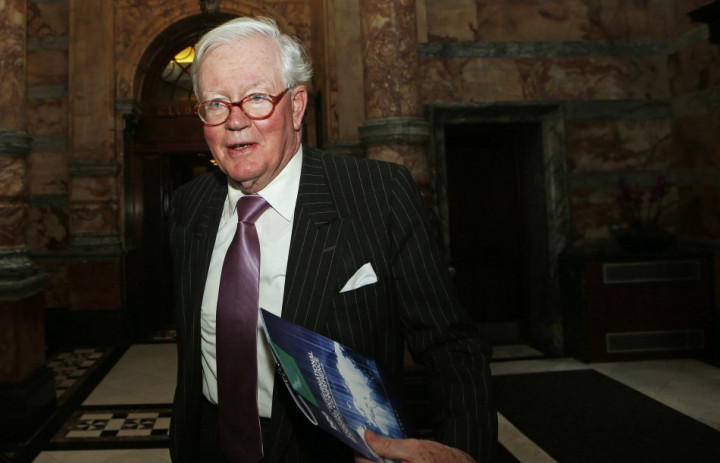 Lloyds Banking Group Chairman Sir Winfried Bischoff will be retiring by this time next year.
The announcement comes only a few days ahead of Lloyds Banking Group 2013 annual shareholders' meeting on Thursday.
IBTimes UK decided to take a closer look at one of the banking world's most esteemed veterans.
Name:
Sir Winfried Franz Wilhen Bischoff (also nicknamed Win)
Age:
10 May 1941
Nationality:
Born in Aachen, Germany.
Education:
Early education in Cologne and Düsseldorf.
1961 - University of the Witwatersrand in Johannesburg - Bachelor of Commerce degree
Current Position:
Bischoff initially joined the Lloyds board and was appointed Chairman in September 2009, after replacing Sir Victor Blank, who was largely blamed for the HBOS takeover debacle the previous year.
Alongside, chief executive António Horta Osório, Bischoff has been overseeing a major restructuring of the business, since it was rescued by the government in 2008.
He earns around £700,000 a year.
Career Path:
After graduating, Bischoff worked in the International Department of Chase Manhattan Bank from 1962 to 1963.
He has had a longstanding career in banking and spent a majority of his career at investment behemoth Schroders, where he joined J Henry Schroder & Co in January 1966 and became Managing Director of Schroders Asia in 1971.
Following this, he became group chief executive of Schroders in 1984 and Chairman in 1995.
Following the acquisition of Schroders' investment banking business by Citigroup in 2000, Bischoff became Chairman of Citigroup Europe.
He was also knighted in 2000, before being appointed acting CEO, as well as Chairman, of Citigroup in 2007 in the wake of the credit crisis and said he had always "envisioned a limited tenure".
Other Positions:
Bischoff is also a member of the 30% Club, which is a group of FTSE-100 Chairmen committed to having at least 30% of their Board members being female.
Since 1999, he has been a non-executive at the education and media group The McGraw Hill Companies in the US, earning around $200,000 a year, in salary and compensation packages.
He also earns over a quarter of a million each year as a non-executive director of US healthcare group Eli Lilly and Company.
He is a member of Akbank International Advisory Board and Chairman of the Advisory Council of TheCityUK.