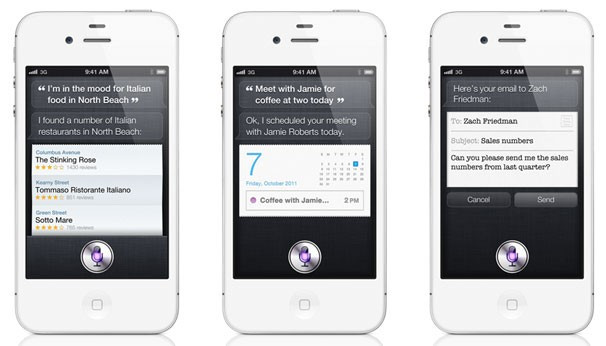 A developer claims to have got the voice-activated personal assistant Siri fully working on an iPhone 4 and promises that the app will be made available soon.
Siri is the headline feature of the iPhone 4S, and lets users send e-mails, conduct Web searches, find local businesses and more; the app is available exclusively on the iPhone 4S, but the developer claims he has made it work on all iOS 5 devices.
The developer, who goes by the name of @Jackoplane on Twitter, has got Siri to work on an iPhone 4 and believes that it will work on all iPod touch and iPad models running the recently-released iOS 5 firmware.
Previously, hackers have been able to run Siri on an iPhone 4, but the results were poor and the app was unable to contact Apple's servers, making it mostly useless. Jack states that his hack means Siri can communicate with Apple on an iPhone 4, and he promises to release the app soon.
Obtaining Siri on any device other than an iPhone 4S will require jailkbreaking - the process of installing a customised operating system onto an iDevice, letting it run unofficial apps and software. Apple states that jailbreaking invalidates the warranty of its products, so is done at the user's own risk.
Jack has not yet released a video of his efforts, which he first wrote about more than a week ago, leading some commenters to believe that he is faking.