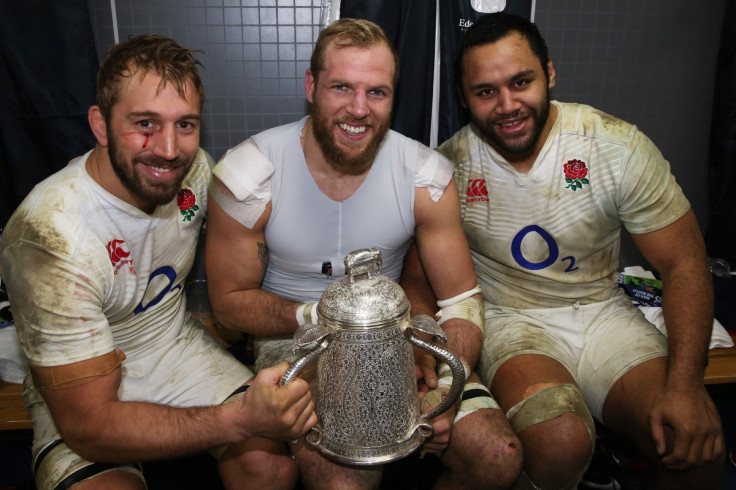 England number eight Billy Vunipola says the relaxing regime led by new coach Eddie Jones was key to inspiring victory in their Six Nations opener against Scotland.
Vunipola was named man-of-the-match as England responded after their World Cup heartbreak with a 15-9 win at Murrayfield, with tries for George Kruis and Jack Nowell. The strict rules imposed by Stuart Lancaster in and around the World Cup have been much-derided since the tournament, with Will Carling criticising a regime which included bans on branded headphones. Jones has relinquished the shackles just two months into his tenure and has encouraged players to visit the pub in order to improve team bonding.
Vunipola himself advocated such a policy following the pool stage exit at the hands of Wales and Australia and now with the team having returned to winning ways against major opposition in Edinburgh that freedom has paid dividends. The Saracens back row forward believes there is greater unity within the squad that could lead them to winning the championship for the first time since 2011.
"You're more comfortable when you work or play with someone when you know what motivates them, or you know what you can do to help them," he said. "You work better when you have a relationship with someone rather than just rocking up and playing for England.
"I think we have had a little bit of a bonding session but it is important for me because you get to know what someone is about and what motivates them. Whether it is about their family, or it they love to score tries you just try and help them or the team in that way.
"It is something you can't really measure or see physically but I definitely think it works and that is my personal belief. Hopefully it will work for us in the long run, it is too early to tell but I can enjoy being with the boys and I am enjoying being in the camp. Maybe if we end up winning the trophy you can take that into account but that is a big maybe. We have to just keep working hard."
Jones wasted little time in lavishing praise on Vunipola at full-time, and claimed he could become the best player in his position in the world, following an inspired display. Vunipola says it was the Aussie who assisted in giving him the belief that he could perform to his peak after filling him with confidence on the eve of the game.
"I respond more to the love and compassion he shows all the boys, me especially," he added. "He is very personable and he has been really good for me since he has come in. He has filled me with confidence and that I something I thrive on. I don't need someone to shout at me, I know what I have to do I just need someone to reassure me and look after me."