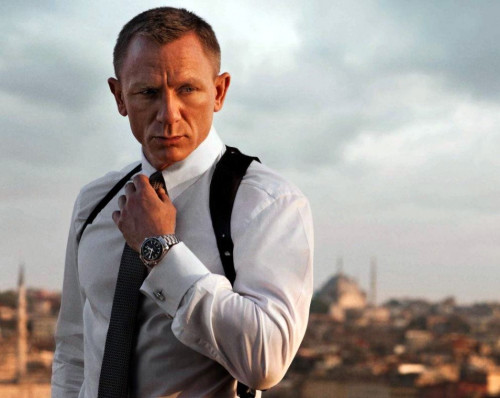 Skyfall, the 23rd instalment in the hugely popular James Bond franchise, has become the highest grossing film in the UK of all time, racking up £94.3m in just 40 days.
The colossal figure surpasses previous record-holder Avatar, the 2009 sci-fi extravaganza from director James Cameron that accrued £94m at the British box office - although the figures do not take inflation into account.
Unlike that blockbuster, Skyfall is not a 3D film, therefore making less money per ticket sold. The fact that it has still managed to smash box office records in such a short space of time makes this momentous achievement even more remarkable.
Eon Productions, Metro-Goldwyn-Mayer Studios and Sony Pictures Entertainment made the announcement. Producers Michael Wilson and Barbara Broccoli said: "Overwhelmed with gratitude for the cinema-going audiences in the UK."
John and George from Will Robson-Scott on Vimeo.
MGM chairman and CEO Gary Barber said: "I am incredibly proud of the amazing heights to which this film continues to soar and wish to again congratulate all involved on reaching such a tremendous milestone".
It's not just UK audiences that have lapped up the latest outing from 007: the film has made $870m worldwide. That puts it well on course to be the first Bond to bank $1bn dollars at the box office. It is currently the fourth biggest film of 2012 behind Ice Age: Continental Drift ($874.9m), The Dark Knight Rises ($1,081m) and Avengers Assemble ($1,511.8m).
Directed by Sam Mendes, Skyfall is the third film with Daniel Craig playing the iconic British spy. Costing an estimated £93m to produce, the movie also stars Judi Dench as M, the head of MI6, and Javier Bardem as Raoul Silva, a maniacal cyber-terrorist hell-bent on revenge against the British secret service.
The film has won rave reviews with 92 per cent of critics favouring it on reviews aggregator Rotten Tomatoes. Craig has signed on to play Bond in at least two more films, with 'Bond 24' currently slated to be released sometime in 2014, according to the Internet Movie Database.