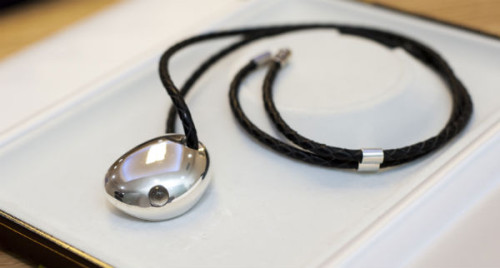 Wearable technology is the big trend at CES 2014 in Las Vegas this week, but one UK company is attempting to make it beautiful as well as wearable.
CSR, based in Cambridge, has used its own low-energy Bluetooth platform to create a range of jewellery which can change colour, alert users to notifications on their smartphones or even emit perfume at a specific time every day.
The Bluetooth Smart Jewellery range has been designed in conjunction with boutique jewellers Cellini, but rather than looking to challenge Tiffany's, CSR is using the range to showcase exactly what is possible in wearable technology these days.
Looking good
A survey carried out by CSR said that 72% of people want wearable technology to look good, while 67% of respondents want it to match their style.
"Many of the wearable technology devices hitting the shelves today offer great features but don't take into consideration that customers want beautiful cutting edge devices that complement their personal style," Paul Williamson of CSR said ahead of the launch.
Wearable technology has been gaining a lot of momentum in the last 12 months with fitness trackers from the likes of Nike, Jawbone and Fitbit becoming increasingly popular. Williamson says that he wants to see manufacturers using the same technology used in the Smart Jewellery to create "more aesthetically pleasing activity monitors."
Integrated electronics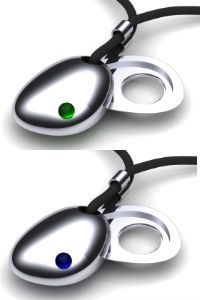 The monitors we have seen so far have mostly been black wrist bands, and at CES this week companies like Sony and LG are expected to also jump on the band wagon.
The jewellery on show in Las Vegas contain integrated electronics which would allow the wearer to alter the colour and brightness emitted using a smartphone app, to suit their mood or match a particular dress they were wearing.
The jewellery could also be used to notify the wearer of a new message, incoming phone call or social media update, features which the current wave of smartwatches offer. CSR say this could be an ideal feature for a connected bracelet.
The CSR jewellery is designed to work especially well with Apple products, as the microprocessor supports Apple Notification Centre Service, meaning any notification you get on your iPhone can be passed on to a piece of wearable technology.
Perfume
The jewellery can also be used with Android smartphones, but with a much more limited set of applications.
One of the more radical uses for the technology could see a scent capsule integrated into jewellery in the future, releasing perfume or after-shave at a specified time every day.
The Smart Jewellery range is made possible thanks to CSR's Bluetooth Smart platform, which has been engineered specifically for the wearable technology market. It allows devices to connect to smartphones or tablets using a fraction of the power traditional Bluetooth uses, by connecting to a small lithium battery.
"We wanted to give our customers a glimpse of what they could do with this technology," Williamson said, adding "the possibility for truly wearable technology devices are endless and we're looking forward to seeing what they develop with it in the future."