Google Joins Facebook in Snapchat's Reject Pile as £2.5bn Offer is Declined
Having turned down Facebook's offer of $3 billion for his Snapchat photo sharing app, chief executive Evan Spiegel then rejected an offer of $4bn (£2.5bn) from Google.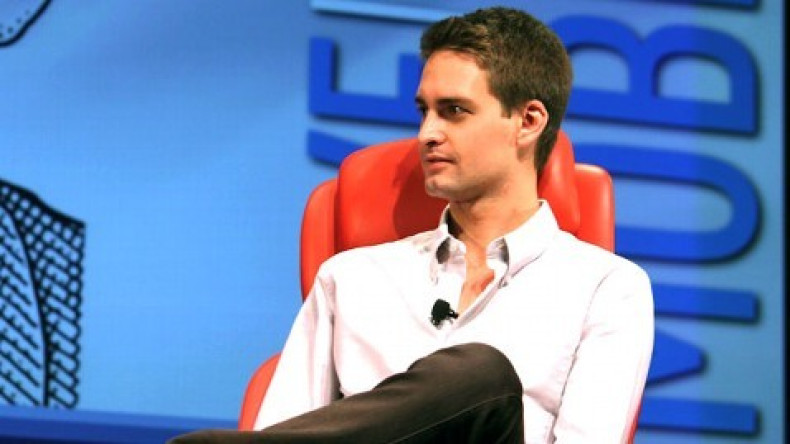 GigaOm founder and partner of True Ventures, Om Malik, tweeted on 14 November: "Latest rumor/gossip on Snapchat. After Facebook offered $3B Google offered $4B but Evan Spiegel said no! Nice way to drive up valuation."
This was joined hours later by a post on Silicon Valley website ValleyWag, which claimed it had heard similar stories of a $4bn offer from Google for the profitless photo sharing app.
Latest rumor/gossip on @Snapchat. After Facebook offered $3B Google offered $4B but @evanspiegel said no! Nice way to drive up valuation.
— Om Malik (@om) November 14, 2013
ValleyWag reports: "According to our source familiar with the deal [Chinese investment company] Tencent was the first to offer Snapchat a term sheet at valuation between $3bn and $4bn. CEO Evan Spiegel...said he wants a higher valuation."
At this point it is reported that Tencent walked away from the deal because Snapchat was asking for too much - Spiegel then approached both Facebook and Google for a better offer.
Facebook
The Wall Street Journal claims Facebook offered $3bn in cash for the two-year-old company, but this was shunned by Spiegel, along with the higher counteroffer by Google.
ValleyWag cites its source as saying Google planned on keeping Snapchat as a standalone app, and was motivated to buy because "Facebook has proved against Google that it's better at social and consumer products."
Ultimately, 23-year-old Spiegel opted to retain ownership of his company, with the aim of increasing traffic over the winter from 350 million to 400 million snaps (or photos) posted per day, according to the source.
The 400 million milestone is an important one, as this is roughly how many photos are uploaded to Facebook each day. Although the services are drastically different - Snapchat users set posted photos to disappear within a certain number of seconds after their friends open them - outgunning Facebook would undoubtedly see its valuation rise.
Investment
In June, Snapchat raised $60 million from investors including Institutional Venture Partners, valuing the company at $800m. By September, the app said it was being used to send 350 million images, or "snaps" each day, up from 200 million three months earlier.
In an interview with the BBC, Spiegel claims Snapchat is installed on a quarter of all UK smartphones - although he refuses to disclose actual usage statistics, beyond the number of daily snaps.
Revenue
Despite millions of users posting hundreds of millions of photos every date, Snapchat is yet to earn any revenue - but instead of adding advertising to its service like Facebook and Twitter have, Spiegel wants to market his app as a freemium service.
Copying the growing trend in mobile games, Snapchat is offered for free, but the CEO believes he can earn money from users who opt to purchase extra content, although he is yet to expand on this strategy in public.
Read More: