Heavy Snow, Record-Low Temperatures Batter Europe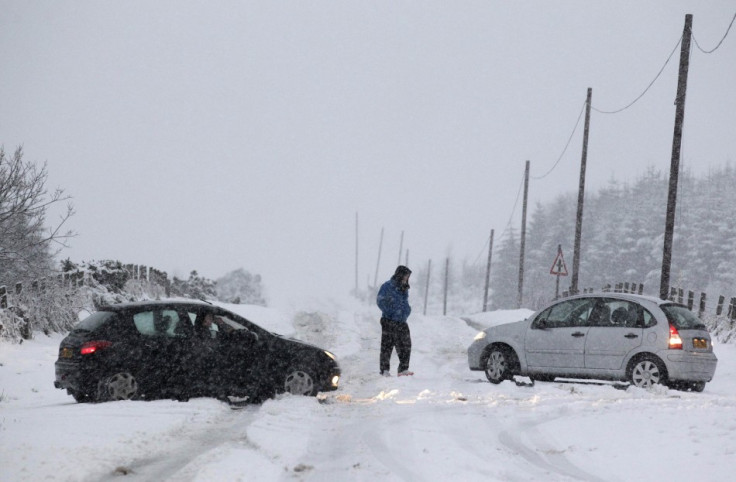 The big freeze continues to grip Europe and heavy snow and record-low temperatures have brought parts of the continent to a standstill.
Cold Weather Action is in full swing in many regions of England leading to increasing health risks. It is reported that icy weather will continue for the next couple of days as Atlantic weather systems move across the UK, bringing a mix of rain, sleet and snow.
Many parts of England and east Wales could see some snow on Thursday night and into Friday.
"We are expecting some snow across parts of the country overnight and into Friday. While there is uncertainty about where the heaviest snow will be, we expect a covering of 1 to 5 cm of snow in many areas and possibly up to 10 cm in the worst affected regions of perhaps the Midlands and southeast Wales. As a result there could be some disruption to travel," Martin Young, Chief Forecaster at the Met Office, was quoted as saying.
"This is a developing situation and we would advise everyone to keep up to date with the latest forecasts and warnings so they are not caught out by the weather."
As this weather could increase the health risks to vulnerable patients and disrupt the delivery of services, the Met Office is working continuously with government departments, contingency planners and transport agencies to avail the best advice and services.
"If you really must travel in severe conditions a few simple checks can help you complete your journey safely. Check traffic and weather conditions; check your vehicle before you set out; take a severe weather emergency kit; and always plan your journey. Remember, you should take extra care in winter, even after road surfaces have been treated with salt and are clear of snow,"Jason Glasson, the Highways Agency's severe weather manager, said.
© Copyright IBTimes 2023. All rights reserved.