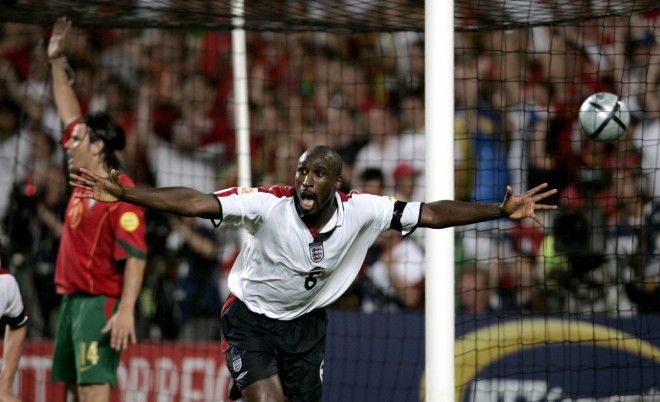 Sol Campbell's claims that he would have been England captain for "a decade or more" had he been white have been met with cynicism by many faces across the footballing spectrum.
In a serialisation of his biography the former Tottenham Hotspur and Arsenal centre half made explosive claims suggesting his hopes of captaining his country on a regular basis were compromised by the colour of his skin.
Campbell accused the FA of being an 'institutionally racist' organisation having captained his side on just three of his 73 appearances for the Three Lions over an international career of 11 years during which Tony Adams, Alan Shearer and David Beckham were awarded the armband.
While admitting English football's governing body does have serious issues of race to address, Kick It Out Chairman Lord Herman Ouseley believes the timing and source of Campbell's complaints will inevitably draw a sceptical reaction from many.
"Trying to link the two things as Sol Campbell has with his comments, draws cynicism because he is trying to sell a book," Lord Ouseley told the London Evening Standard. "That's where I think a lot of people are very sceptical even though what he is saying has some validity.
"I think it is very difficult to not attract cynicism by doing it in the way he is doing it. That is the sad part of it.
"I don't think it is wrong he should raise the issues but the fact he is writing them in a book several years later raises the question of what exactly he has done about it in all those years while he was a player and in the time since his retirement. Only he can answer that."
Former England manager Sven Goran Eriksson has also denied Campbell was overlooked for the captaincy due to the colour of his skin, insisting the FA never had an any role in deciding who was to skipper his sides.
"Not a chance – during my years, not a chance," Eriksson, who picked Campbell 32 times during his five years in charge, told the Telegraph. "As you know, from my first to my last game, I had David Beckham [as captain] and there were never, ever any discussions at all in the team or in the FA about the captain."
Former Liverpool and England star John Barnes has also disagreed with Campbell's claims. The Jamaican born winger represented the Three Lions 79 times between 1983 and 1995 and insists Campbell's failure to win the armband was merely down to better candidates being available at the time.
"Whatever Sol's frustrations may have been, the England captains he played under were worthy choices and deserved to lead their country," he told the Mirror.
"He played under Tony Adams at Arsenal, Alan Shearer was at the peak of his powers when he was appointed England captain and we all know that David Beckham brought more to the armband than football.
"To promote the image of English football, there may have been political and marketing reasons for making Beckham captain, but colour had nothing to do with any of them in a way detrimental to Sol's career."