Sony Computer Entertainment has announced it is buying the cloud-based gaming company Gaikai for around $380million (£243m).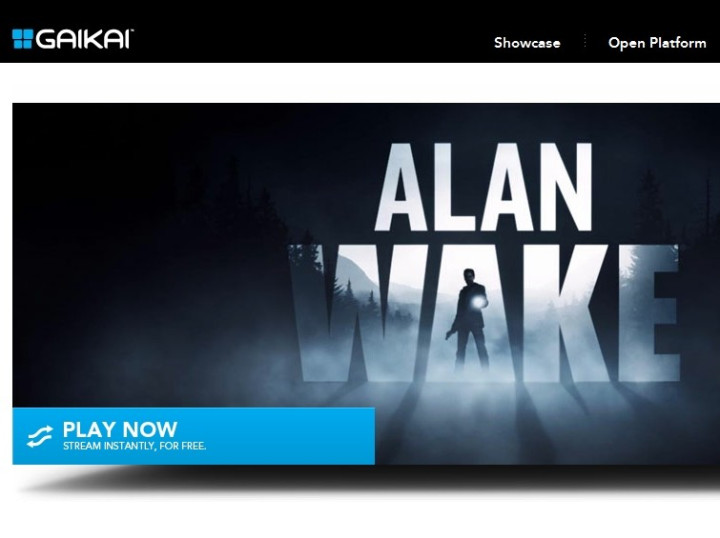 The buyout of the Californian firm will help strengthen Sony's online offering, allowing them to bring a new cloud service onto a variety of devices with an internet connection, which include the company's PlayStation console, PS Vita handheld console as well as Sony's smartphones, tablets and TVs.
Sony Computer Entertainment's President and Group CEO, Andrew House, said in a statement: "By combining Gaikai's resources including its technological strength and engineering talent with SCE's extensive game platform knowledge and experience, SCE will provide users with unparalleled cloud entertainment experiences.
"SCE will deliver a world-class cloud-streaming service that allows users to instantly enjoy a broad array of content ranging from immersive core games with rich graphics to casual content anytime, anywhere on a variety of internet-connected devices."
Asked only a few days ago what role he would take on if Gaikai was sold, CEO David Perry said he would not be stepping down.
"My objective is clear. In the history of the games industry, some day there will be a chapter in the book on cloud gaming. We have to see this through to the end. We have to finish what we started," he told Forbes.com. "We'll stick around for a good time yet. There's plenty more work to be done. I'm not selling and moving on. I'll continue working."
Perry is due to speak at the Develop In Brighton games conference in July as part of the new Visionaries series.
Cloud-based gaming
Gaikai owns servers in 88 countries around the world that help games from over 40 publishers - including Electronic Arts and Ubisoft - to stream more easily to PCs, laptops, tablets and Smart TVs.
The company was set up in 2008 and employs 80 people, with a list of investors that includes Intel, Qualcomm and Limelight. Perry said Gaikai was already working on new technologies, including near field communication (NFC).
"You start to see how crazy things are going to evolve. I saw a demo of a near field communication bump on Friday, where if you touch two devices you can pass things around from one to another, or touch a phone to a TV and it becomes a controller," he told Forbes.com.
In June 2011 ex-PlayStation executive vice president Phil Harrison warned the current gaming brands that in just 10 years iPhone and iPad maker Apple could own the world's games industry. "If they carry on unrestrained in their growth, then there's a pretty good chance that Apple will be the games industry," Harrison said. Harrison was a key player in the creation and launch of all three Sony PlayStation consoles and joined Gaikai's advisory board in May 2011.
Perry echoed Harrison's sentiments in his recent interview. "The game industry is responsible for some of the biggest entertainment launches in history. Everyone in entertainment from set top box makers to consumer electronics companies realise they need to monetise their devices. Apple's shown that to them," Perry told Forbes.com.