Sony recorded its fourth annual loss in succession, after a poor final quarter saw the Japanese electronics giant post a loss of 457bn yen (£3.5bn) for the 2011 financial year.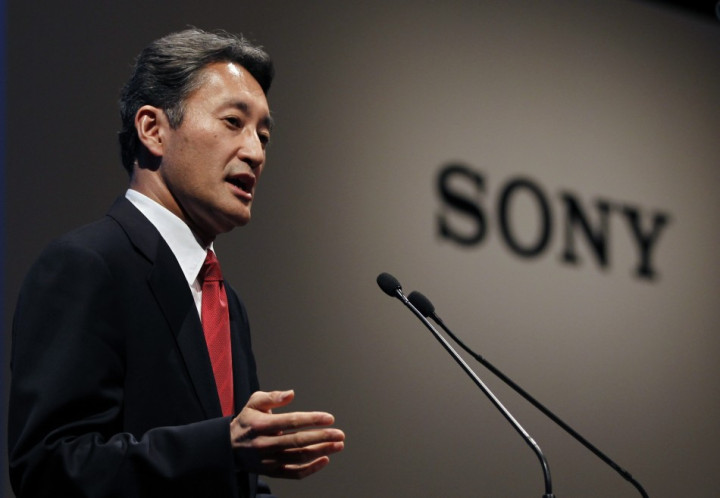 Despite the heavy loss, Sony beat its own expectations for 2011, after forecasting in April that it was on track for a 520bn yen loss, due to a tax charge of around 300bn yen that it had to pay in the U.S..
Sony blamed "unfavourable" foreign exchange rates on the poor results, as well as the impact of natural disasters such as last year's Japanese earthquake and tsunami that damaged factories, as well as floods in Thailand.
Sales for the fourth quarter of 2011 -- which ran from January to March 2012 -- were marginally up by 1.2 percent on the same quarter last year at 1.6tn yen, but annual sales fell by nearly 10 percent to 6.5tn yen.
Having promoted Kazuo Hirai as its new president and head of the firm's gaming division in April, Sony is forecasting improvements for the coming year. The PlayStation Vita manufacturer predicts a return to profit for 2012 and hopes to finish the financial year 30bn yen in the black.
Sony is basing this improvement on its growing smartphone and tablet business, as well as a recovery from last year's natural disasters and unfavorable exchange rates.
In a bid to turn the company around, Sony is planning to cut 10,000 jobs; the culling represents a six percent cut in the company's global workforce and is in part due to selling off Sony's small- and medium-sized display manufacturing and chemical products businesses.
Sony is calling the changes a "rapid, decision-making approach that draws on the strengths of the entire Sony Group as 'One Sony,' " and the company estimates that the layoffs and planned major restructuring will cost 75 billion yen (£581m) during the 2012 financial year.
Hirai took up the role of president officially on April 1, and at the same time Sony outlined its plans for a successful 2012: "Sony plans to aggressively leverage its many technologies in areas such as digital imaging and gaming, its rich content assets including pictures, music and gaming, its Sony Entertainment Network network service platform, as well as the communications technology expertise and know-how accumulated through its experience in the mobile phone industry, to launch new mobile products and establish new business models."
Elsewhere in the business, Sony hopes that its new range of Xperia smartphones will prove successful -- we recently reviewed the Xperia S and liked its bright, high-definition screen and fast performance. Sony yesterday launched the Xperia GX and SX in its native Japan, but Sony Mobile has not made any announcements with regard to possible availability in other markets. It added that announcements on the availability of the Xperia P and U, which were launched alongside the Xperia S, would be made later this month.