We speak to Sony Mobile Chief Marketing Officer, Steve Walker, about entering the smartphone world afresh and how Sony is planning on taking on the big boys, the possibility of an Xperia tablet and moving to Windows Phone in the future.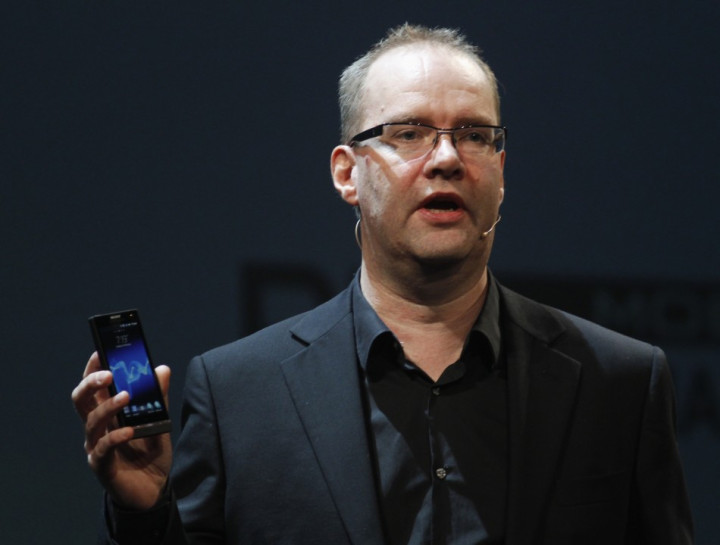 "We absolutely believe that we can and will be a leader in the smartphone industry."
"I would say that consumers would expect Sony to have a smartphone."
"The simple fact is we will never be able to deliver the same type of gaming experience in a smartphone as we could in a PlayStation Vita."
Sony has a long and proud history in the technology industry. From TVs and Walkmans to Playstations and cameras, the company is renowed as a mark of quality. However that tradition has not extended fully into the smartphone market.
For a decade, Sony was part of a joint venture with Ericsson and produced a number of popular and eye-catching smartphones, however they never achieved the popularity of their rivals like Apple and Samsung, and were within the Japanese corporation as a bastard son.
That is however all set to change following the purchase of Ericsson's 50 percent stake by Sony earlier this year and the launch of Sony Mobile-branded phones, which are aiming to compete in the competitive and difficult smartphone market.
The man charged with convincing million of customers worldwide to part with their money and buy one of these phones, is Steve Walker, formerly the marketing chief with Sony Ericsson, and now Chief Marketing Officer with the newly-minted Sony Mobile.
When we ask how the first few months of Sony Mobile have gone, and how the smartphones have been received, he says they are "all doing very well, very positive response from customers." But what else is he expected to say.
"[The re-launch] enabled us to step up and really put the smartphone in a much more connected part of the total Sony portfolio of devices, content and services."
Re-launching Sony Mobile
Walker says that before launching any new phone under the Sony Mobile brand, it carried out research into what customers really wanted from their smartphones: "Clearly the consumer research shows this is what they really want. They want an eco-system beyond just an individual device. There are not that many brands that can really provide that really connected experience."
While Sony Mobile may not be a major player in the smartphones market, the company is a major player in other areas, such as TVs, cameras and home entertainment. Indeed, Walker believes that absence has built a lot of demand for Sony's new smartphone offerings and it is only right that Sony has a smartphone on the market:
"If anything I would say that consumers would expect Sony to have a smartphone and there is quite a lot of built up demand for that and we have really noticed that as we have launched the first products."
Sony launched its NXT series of phones at Mobile World Congress last February, consisting of the Xperia S, Xperia U and Xperia P, all of which are currently on sale in the UK. While the Xperia S is the flagship device of the range and boasts a 12-megapixel camera, when put up against the likes of the Samsung Galaxy S3, or the HTC One X, it doesn't compare on a pure hardware basis.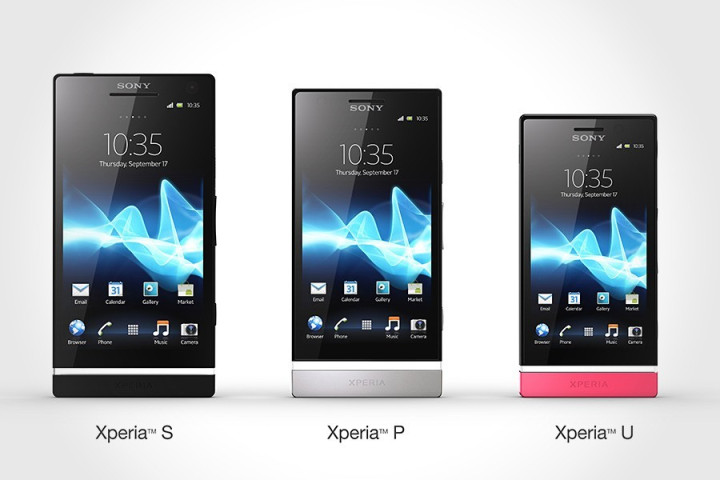 However, Walker believes that before people chose a new smartphone, they initially decide on what brand they are going to buy, which is where Sony is hoping to make an impact. "When they [customers] are considering which brands, then definitely they take into account the smartphone device characteristics themselves; we feel consumers really are looking at the wider network of things the device will give them access to, and that is where the Sony brand comes into its own."
One issue users have had with the Xperia S, when compared to the S3 and One X, is that it runs an older version of the operating system, Android 2.3 compared to the newer Android 4.0 (Ice Cream Sandwich).
While Sony has updated some of the older Sony (Ericsson) Xperia line-up such as the arc and arc S phones, no concrete date has been set for the update to ICS for the Xperia S, which is rather odd considering it is supposedly the company's flagship smartphone.
Android 2.3? Not an issue at all
Sony has promised that ICS will be coming soon to the phone, and Walker does not believe that shipping the first batch of phones with an older version of the software is a problem:
"To me it is not an issue that the first units of the product shipped on the previous version of Android, all owners of Xperia S who have purchased already will be able to upgrade, literally within the next weeks and from then on anyone buying it will be buying ti with Ice Cream Sandwich anyway. So that's not an issue at all."
However, we suspect some owners of the Xperia S would disagree. Indeed, this interview was carried out 22 May, and two weeks later, the update is still not rolling out in the UK, with Sony Mobile sticking to the vague summer 2012 timeframe for when it will arrive, though that leaves just three weeks for the company to deliver on its promise.
The issue of fragmented Android updates is one which plagues most, if not all, manufacturers, so we asked if a move to Windows Phone might be a possibility, considering the latest report from research firm IDC suggests Microsoft's platform will gain ground on both Android and iOS in the next 12 months.
"We maintain a watching brief on all the things that are going on in the industry and continue to work with Microsoft and other providers of OSes to look at if and when we should launch products bases on those OSes. Right now though we have decided that Android is the best opportunity for us to offer the kind of consumer experience we want to deliver."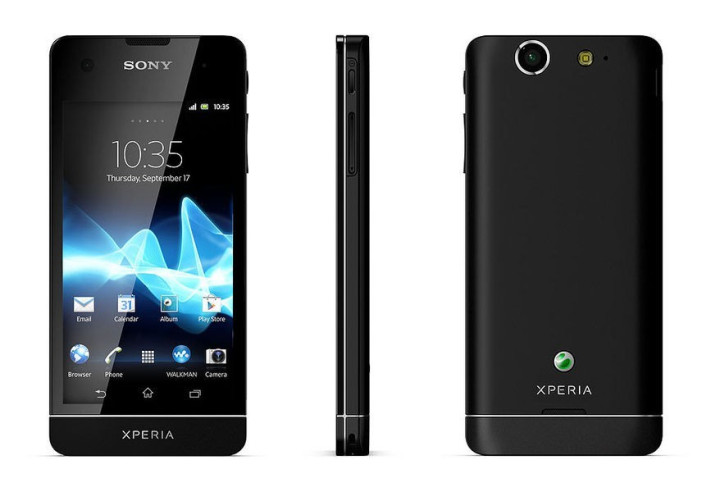 So far, Sony Mobile, as an independent brand, has launched four smartphones, with the Xperia sola joining the NXT series phones. Asked if Sony planned on launching a large range of smartphones in the next 12 months or if it wants to keep a limited number of devices and focus on quality over quantity, Walker said it was all about "balance."
"We are not in the low, low end of the market, of people who want a very simple basic product. We need a range of devices to appeal to different consumer needs, but at the same time, the experience of the last few years has shown that the most successful companies are the ones that have a small number of flagship devices at different price points, that consumers can easily identify with."
Walker wouldn't say how many more phones Sony Mobile will launch in the coming 12 months, but did indicate that it wouldn't be dozens of new phones: "Over the last few years we have seen our portfolio shrinking in order that each device has a clear role, and that fits with operators as well."
Sony has also launched a couple of phones in its native Japan, including the Xperia SX and GX, which "have a particular flavour for the Japanese market" having TV and mobile payment features.
2011: A year of transition
Sony Mobile currently has only two percent of the global mobile phone market, according to figures from Gartner. Sony will clearly be looking to improve this share, but believes that the last 12 months has been one of transition for it.
18 months ago, 50 percent of Sony mobile phone sales came from feature phones, but the company has now moved completely out of the feature phone market, negatively impacting its market share. However during the same period, it has grown its smartphone sales.
"We absolutely believe that we can and will be a leader in the smartphone industry, one of the top providers of connected entertainment devices. But the main challenge for us now is to grow and to continue to increase our market share in a profitable way, and to make sure smartphones are in the very centre of the wider Sony portfolio."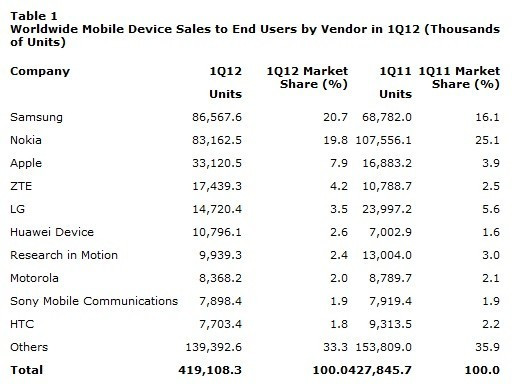 Part of that wider Sony portfolio is a pair of tablets launched last year. The Tablet P is a dual-screen, clamshell tablet while the Tablet S is a 10.1in tablet designed to look and feel like a folded magazine.
When the tablets were introduced, the mobile division was still known as Sony Ericsson, but asked about the possibility of a Sony Xperia tablet being introduced, Walker rather fudged the answer, saying: "In the long run you will see much tighter connection between smartphones, tablets, laptops and other mobile connected devices, such as the PS VIta." He did however say more smartphones and tablets would be launched in the next 12 months.
Cannibalising its own sales
One of the issues facing Sony however, will be the threat of cannibalising its own sales, considering the smartphone is now seen as a compact camera replacement as well as a portable gaming device - both areas Sony already has strong products in.
Walker disagrees: "There is still a market for people who want a dedicated device that is really optimised for the task. The simple fact is we will never be able to deliver the same type of gaming experience in a smartphone as we could in a PlayStation Vita because the Vita is dedicated for that purpose."
Looking to the future, Walker believes that the smartphone is going to become a device at the centre of a consumer's world. Quoting research which says that more than 50 percent of advanced users are using their phone for uploading photos and downloading music, Walker believes a device that connects to other services is vital.
"Users are going to be rating devices on a much wider range of criteria than just the screen or just the amount of memory or just the number of processing cores it has. Design will always be important, device features will always be important, but we are seeing that these eco-system capabilities are of equal importance."
Sony Mobile is entering a growing market, but the smartphone market is also one which is fraught with difficulties, which means Walker and his colleagues will need to be creative if they are going to make Sony Mobile one of the leaders in the market.