As the world holds its breath waiting for Apple to announce the mysterious iWatch, Sony has just revealed its second-generation, Android-compatible wristwatch.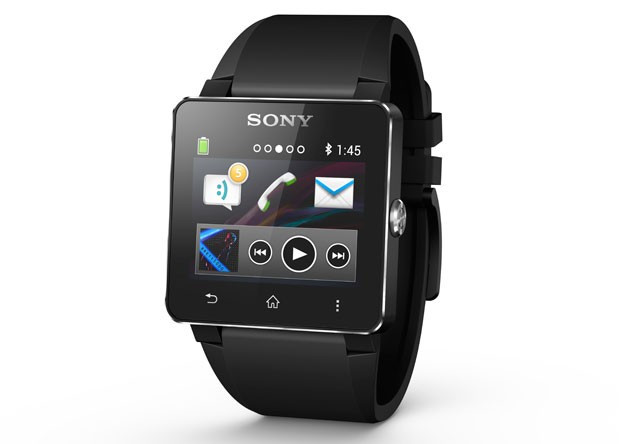 The logically-named SmartWatch 2 has a 1.6in display with a resolution of 220 x 176 and a pixel density of 176 per inch, NFC to quickly pair with an Android smartphone, and is IP57-rated for water resistance - meaning it will survive being in water 1m deep for 30 minutes.
Described as a second screen for Android, the watch will let you take calls, use it as a remote camera shutter, control music playback, display emails and text messages, and even display maps so you can keep track of your run without the risk of dropping your phone.
Stefan K Persson, head of companion products at Sony, said: "Competitors are only now launching first generation devices, while we are already launching our third generation device with all the insight gained from over half a million customers combined with Sony's wealth of technology expertise to create the best ever smartwatch experience.
"The future of wearable devices is incredibly bright with analyst research predicting 41 million 'smart' watches will be sold by 2016."
Persson added that Sony has over 200 unique smartwatch apps, and that over one million apps for such devices have been downloaded to date.
The SmartWatch 2 has an aluminium case and is compatible with any standard 24mm wristband, along with a range of new Sony watchstraps which will be available soon.
Sony claims the watch will work with "most" Android devices, but it isn't compatible with iOS; the company is yet to reveal a price or release date for the SmartWatch 2, but the first-generation model can still be bought from Sony for £79.
The Japanese company has picked an interesting time to announce an updated SmartWatch. The first generation device was never a huge success and could well have been swept under the carpet, but with widespread rumours claiming Apple, Samsung and others are actively developing smartwatches of their own, Sony's offering could be perfectly positioned to help reignite the emerging wearable tech industry.