We go hands-on with the Sony Xperia Z Ultra, an enormous Android smartphone with a 6.4in full HD display, quad-core processor and slim, waterproof design.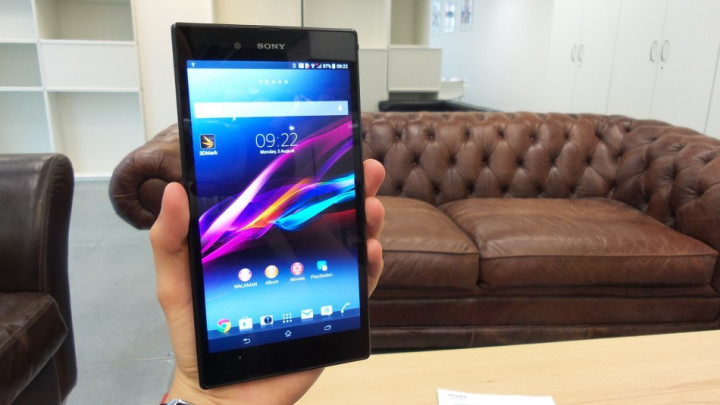 It seems like only yesterday when the 3.5in iPhone was considered a large phone, but the last 12 months have seen a drastic change to the market. First Samsung convinced us that the 5.5in Note 2 was the future, then Acer came along with the 5.7in Liquid S1, and now Sony has moved the goalposts onto another pitch with the vast 6.4in Xperia Z Ultra.
It's less than an inch shy of the most common tablet screen size, yet measures just 6.5mm thick, 1.1mm thinner than the iPhone 5. But before you discount the Ultra Z as plainly absurd, Sony has a trick up its sleeve in the form of the SBH52.
The SBH52 is a Bluetooth device slightly larger than a cigarette lighter. There is a headphone jack and media playback buttons to stream music stored on the phone, an OLED display to show what track is being played, and a microphone and earpiece, so the SBH52 can be held to your face to take phone calls.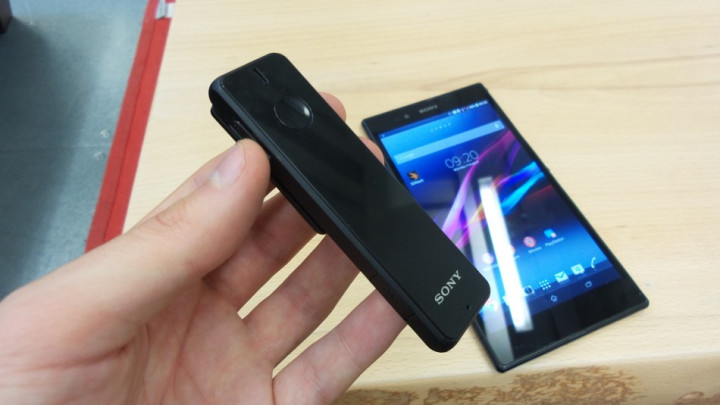 It's an interesting solution to the problem of trying to cram a 6.4in phone into your pocket - you can, but don't try sitting down - and also the social awkwardness of talking into a tablet.
A 6.4in smartphone is always going to be striking, but so is the Z Ultra's full HD screen resolution which looks incredibly crisp and sharp, with a strong, even backlight. The device can be controlled by finger, pencil, pen or any stylus so long as the tip diameter is more than 1mm.
Despite its size, the Z Ultra feels good in the hand thanks to its slim design, (relatively) light 212g weight, and is covered front and back by glass. Around the edge you'll find microSD, USB and SIM card slots covered by doors which give the device its waterproof credentials - just like the smaller Xperia Z and larger Xperia Z Tablet.
Fairly basic
Around the back there's an 8-megapixel camera, but there's no flash and the app is fairly basic; it's more like a mediocre tablet camera than a replacement to your dedicated point-and-shoot.
The phone is powered by a 2.2GHz quad-core processor with 2GB of RAM, making it incredibly quick and responsive, but I am starting to think the days of rating a phone by its clock speed are numbered, given how most high-end devices perform as well as each other, regardless of statistics.
However, one let down is the internal storage. There's just 11GB available to the user once the Android 4.2 Jelly Bean operating system has been accounted for; this can be upped by 64GB via a microSD card, but it's a shame that such a high-end phone has such low storage out of the box.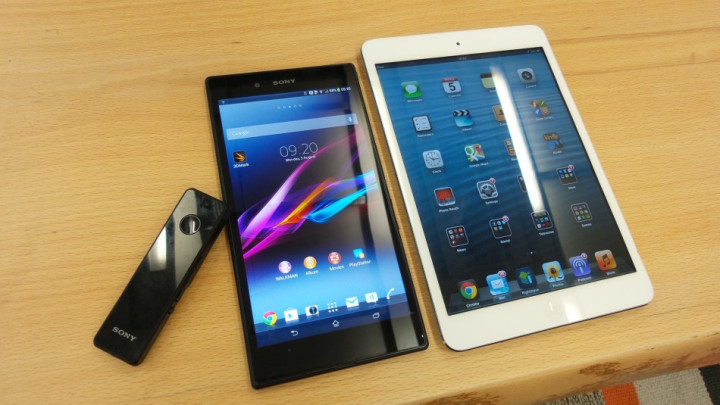 The device's huge size means it can house a 3,000mAh battery which is claimed to be good for 120 hours of music playback - a smartphone world record, according to Sony. I had around 45 minutes with the phone and saw the battery drop about 3% during constant use, which felt about right.
Overall, the Sony Xperia Z Ultra is a hugely powerful smartphone with a stunning HD display, but the camera offers little to write home about and storage is disappointing.
However, the size of the phone will no doubt be its selling point. If Sony can convince consumers that this could replace their smartphone and tablet - and convince them to pay as as-yet unknown price for the SBH52 - then the company may have found an entirely new sector for mobile devices.
The Xperia Z Ultra will go on sale in the UK in September, and although Sony is yet to announce a price some retailers have the phone priced at £600 SIM-free, plus a futher £65 for the SBH52, although Sony is yet to confirm this.