Sourav Ganguly promises not to repeat 'Greg Chappell mistake' while selecting Team India's coach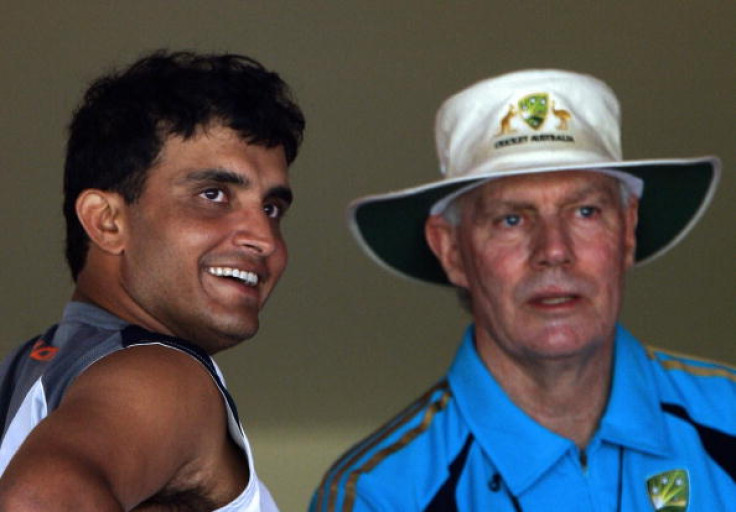 Former India captain Sourav Ganguly is hoping he will not repeat a mistake he made in the past while recommending a name for the post of head coach of the Indian cricket team. Ganguly along with former Indian cricketing legends Sachin Tendulkar and VVS Laxman are part of the Cricket Advisory Committee (CAC) appointed by the Board of Control for Cricket in India (BCCI).
The CAC were in action on 21 June as they interviewed shortlisted candidates in Kolkata. The BCCI had earlier trimmed down the number of applicants from 57 to 21. However, Ganguly promised to choose the right candidate this time and not "mess up" as he once did, when he recommended Australian Greg Chappell for the job way back in 2005.
"I once had the opportunity to select the coach. I thought I messed it up in 2005 (when Chappell was appointed). I had taken an interview of Chappell once and it did not go off well. Hopefully, we will do it correctly this time, whoever it is. Luckily, I've got support in Sachin, VVS, the BCCI secretary and president. Together we will pick the right person", he said as quoted by The Indian Express.
Ganguly and Chappell shared a turbulent relationship during the Australian's tenure, with the period between 2005 and 2007 one of upheaval for the India cricket team. Their relationship deteriorated to such an extent that the southpaw was removed as skipper of the national team.
The 43-year-old did not rule out seeing himself as Team India's coach in the future, admitting that the thought did cross his mind a couple of years back.
"To be honest, two and a half years ago, I was thinking myself whether I would want this job. Now today I am selecting one. That's how life is. I have not given interview, hopefully I will give the interview one day", he added.
© Copyright IBTimes 2023. All rights reserved.