At least nine people have been killed and thousands forced from their homes as Cape Town and surrounding areas were hit by the worst winter storm in 30 years. Millions of people living in shanty towns, who have previously had to cope with the region's worst drought in a century, have been hardest hit, with floods and heavy rain washing away homes built of planks and corrugated zinc sheets.
Victims included four people who died in a fire caused by lightning, three who died in another fire and one who was killed when a home collapsed. The storm is expected to dump more than two inches (50mm) of rain in some areas and trigger waves of up to 12 metres, the South African Weather Service said.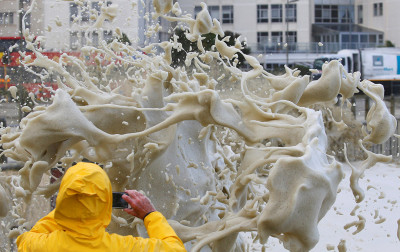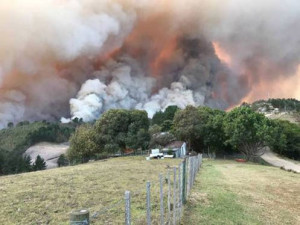 Strong winds are fanning multiple fires, which destroyed dozens of homes and also damaged an evacuated hospital and a school.
Officials say about 10,000 people were evacuated from a scenic coastal town that has been devastated by fast-moving fires.
Over two dozen fires were reported in the area, which are home to dense forests, providing plenty of fuel for the spread of wild fires.
Local media reported that the military plans to help emergency responders in Knysna, which lies on the Garden Route, a popular tourist destination on the southern coast. The town's mayor, Eleanore Bouw-Spies, said the fires were the worst in the region in decades.