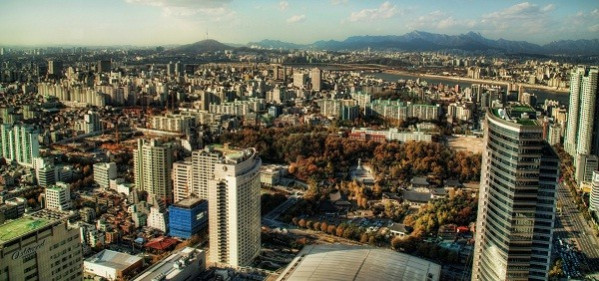 The South Korean economy expanded at a slower pace than the earlier forecast in the first quarter on subdued consumer spending and lower investment on facilities, according to official data.
The Bank of Korea (BOK) said that the country's gross domestic product (GDP) grew by 0.8% sequentially in the first quarter, down from a previous estimate of 0.9%.
The growth rate was the fastest since the first quarter of 2012 and compares to a 0.3% on-quarter growth in the fourth quarter. On a year-on-year basis, the GDP rose by 1.5% in the first quarter.
Exports, which account for about 50% of the economy, improved 3% on-quarter in the first quarter, down from its earlier estimate of 3.2%. In the fourth quarter, exports contracted by 1.1%.
Marking the worst level in four years, domestic demand declined 0.4% in the last quarter, down from the previous estimate of 0.3%. Household credit remained at sky-high levels, weighing on consumers' spending.
Facility investment increased by 2.6%, down from an earlier estimate of 3%. Meanwhile, investment in construction rose 4.1%, higher than the previous estimate of 2.5%.
Despite some signs of improvement in the economy, analysts expect the growth momentum to remain weak for the first half of 2013. The BOK is expected to keep its policy rate unchanged for an extended period to boost growth amid subdued inflation.
In May, the central bank cut key interest rates for the first time in seven months, in a move to provide lending support to the government's drive for economic stimulus. The BOK earlier cut its GDP-growth forecast for 2013 to 2.6% from an earlier 2.8%.
Earlier this year, the government had announced a 17.3tn won ($15.5bn/£10bn) extra budget to boost economic growth, which was less than 1% on a quarterly basis for about two years.