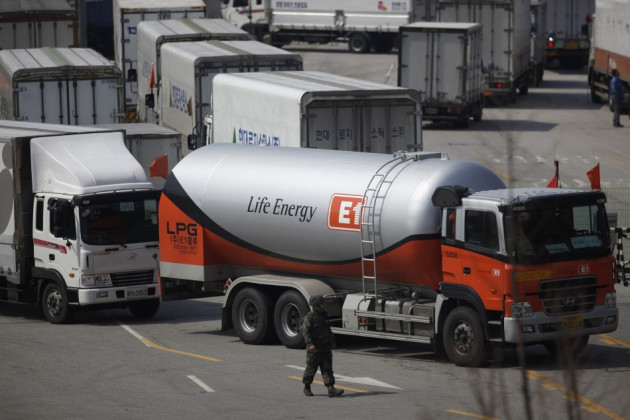 South Korea's economy has grown the most in two years in the first quarter on increased public spending and higher exports.
The Bank of Korea said that the country's gross domestic product (GDP) expanded 0.9 percent in the first quarter from 0.3 percent in the previous three months.
On a year-over-year basis, GDP growth rate was unchanged at 1.5 percent. Analysts expected a 0.7 percent quarterly and a 1.4 percent year-on-year growth.
During the quarter, Korea's exports improved by 3.2 percent and imports rose by 2.5 percent, with petrochemical products boosting growth in both exports and imports.
In addition, government spending increased by 1.3 percent sequentially in the first quarter, compared to a 0.6 percent decline in the fourth quarter. Corporate spending on plant and equipment rebounded.
Earlier in April, the country has unveiled a 17.3tn won ($15bn, £10bn) extra budget and property stimulus package to spur growth in the economy that has been suffering from yen's weakness, record household debt and a stagnant housing market.
Further, the government under President Park Geun Hye was insisting the central bank to go for interest rate cuts to tackle the difficult situation in the economy.
The latest growth data is expected to encourage BoK Governor Kim Choong Soo to continue to resist political pressure for an interest-rate cut after his officials left borrowing costs unchanged on 11 April.
However, a rate cut is necessary for the country's growth given the weak domestic activity and subsiding inflationary pressures, according to economists.
"Despite the BoK's reluctance to implement a rate cut at its April meeting, the economic profile continues to suggest that an interest rate cut is needed to lift growth and combine it with the fire power of fiscal stimulus," said economists at ANZ Research.
Despite the growth, analysts expect that the country is unlikely to sustain its first-quarter momentum amid weakness in the key US, Europe and China markets.
"Increased government spending will only go so far in compensating for renewed weakness in external demand," said Gareth Leather, Asia economist at Capital Economics.
The economy is also suffering from heightened tensions in North Korea, and there are risks of a full-scale conflict and the collapse of the regime in the north. Tensions at the start of the month weighed heavily on the stock market, and the KOSPI has been the worst performing index in Asia over the past month.