South Korea Plans Stimulus Measures to Boost Ailing Economy
Bank of Korea is expected to cut interest rates in its next policy meeting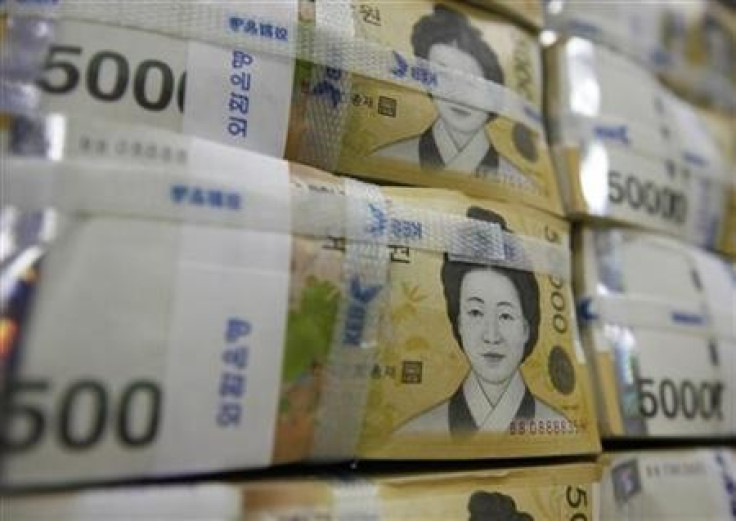 South Korea is planning to introduce stimulus package to boost the country's struggling economy, according to a Reuters report that cited unnamed government official.
"We will take action, that is for certain," said the official.
"But what goes on the menu and the strength of the items to be included need to be considered further, and that will be decided once we get the first-quarter indicators around the end of March."
The official did not clarify the nature of the stimulus measures, whether it will be through fresh government spending plans or through measures such as tax cuts.
South Korea's economy has struggled of late, as the global economic slowdown hurt exports and domestic demand remained lacklustre.
Shipments from the fourth-largest economy in Asia posted meagre growth in the first two months of the year while indsutrial output remained weak. The country's jobless data released early in the day showed that unemployment rate rose to 3.5 percent in February from the 3.2 percent recorded in the previous month.
Analysts have also pointed out that Japan's recent aggressive measures to weaken the yen and the US budget cut concerns also pose downside risks to Seoul.
Given the conditions, strong aggressive measures are in line with analysts' expectations after President Park Geun-hye recently took office with economy aid promises.
Recently, the country's nominee for the post of finance minister Hyun Oh-seok suggested at a hearing that the economy needed boosting measures in the short term.
"There are several policy packages that could be tapped," Hyun said.
"There needs to be a comprehensive review of options, including fiscal (spending), interest rates and property market measures."
Bank of Korea is meeting for a policy review this week and investors remain hopeful that the central bank will resort to rate cuts to ease the conditions. But according to a poll of economists by South Korea's Yonhap News Agency, the lender may leave its benchmark rate unchanged this month.
But analysts have said that BoK could look to cut rates in April till the government comes up with economic stimulus plans.
© Copyright IBTimes 2023. All rights reserved.