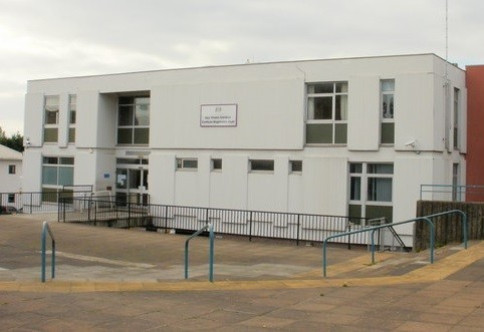 Two men have been remanded in custody after appearing at Cwmbran Magistrates Court to answer slavery charges.
Thomas Doran, 36, and Daniel Doran, 66, appeared in court charged with false imprisonment, conspiracy to hold a person in servitude and conspiracy to require a person to perform forced or compulsory labour.
In addition, Thomas Doran with charged with kidnapping by fraud. A third man, David Daniel Doran, 42, has yet to appear before magistrates.
All three were arrested earlier in raids as part of an investigation into slavery and servitude in south Wales.
Catrin Evans, of the Crown Prosecution Service for Wales, said: "The Crown Prosecution Service has been working alongside Gwent Police as their investigations under Operation Imperial, an anti-slavery operation set up to investigate allegations of mistreatment, have progressed.
"There is sufficient evidence to charge Thomas Doran, Daniel Doran and David Daniel Doran.
Woman bailed
A 42-year-old woman who was also arrested has been bailed pending further inquiries.
Three more men, aged 20, 38 and 53, were later arrested in connection with the investigation.
The charges follow a lengthy investigation by police which began after Darrell Simester, 43, from Worcestershire, was found in the Marshfield area of Newport. He had gone missing while on holiday in Porthcawl 13 years earlier.
During the raid, police found a Polish man living at the Marshfield site. A 60-year-old British man was later found St Brides, Newport. Both men were being supported and treated by the Red Cross.
Police are continuing to search for a body at the Marshfield site following an anonymous letter that led investigators to believe someone had been buried there.