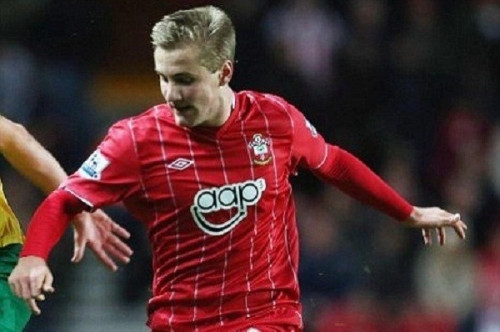 The best rumour of the day
As Southampton go into meltdown with the loss of chairman Niocola Cortese, stars Luke Shaw, Adam Lallana and Rickie Lambert are all of a sudden flung back into the market and up for grabs.
Defender Shaw, who is worth £25m in the transfer market, has been targeted for a move to Chelsea and Manchester United.
Saints executive Cortese quit after being put under pressure to sell players as manager Mauricio Pochettino threatens to go the same way.
"Mauricio is very angry and hurt by the departure of Nicola and is seriously considering his future. He said previously he could not see a Southampton without Nicola at the helm and has not changed that opinion," said a Saints source.
Southampton fans may too be concerned to hear the news of Cortese's unexpected exit as he was known for being protective of the club's young talents - determined to keep them in the hope that they will help lift the club back into the Premier League.
In a tweet Shaw said: "Gutted with that news, but would just like to thank Nicola Cortese for everything he has done for me and the club! All the best to him!"
For Shaw, who has expressed his allegiance to the club, this may just mean he could be sold whether he likes it or not.
The worst rumour of the day
Tottenham chairman Daniel Levy could have thrown a spanner in the works for north-London rivals Arsenal as he looks to block Schalke's move for Lewis Holtby in order that the German side can't afford to release superstar youngster Julian Draxler to the Emirates.
In the past Levy gave the Gunners a helping hand in buying Mesut Özil by selling Gareth Bale to Real Madrid and now it looks as though he might be up to his old tricks again.
Schalke are hoping for a loan deal for Holtby as a replacement for Draxler after admitting that they could not prevent a move for the youngster once his £37m release clause had been met.
Tweet of the day
Deals of the day
There are only two major deals to report in the transfer market today as Sunderland's Ji Dong-Won heads to German Bundesliga side Augsburg and Aaron Mclean travels goes from Hull to Bradford City to ake way for Shane Long and Nikica Jelavic.