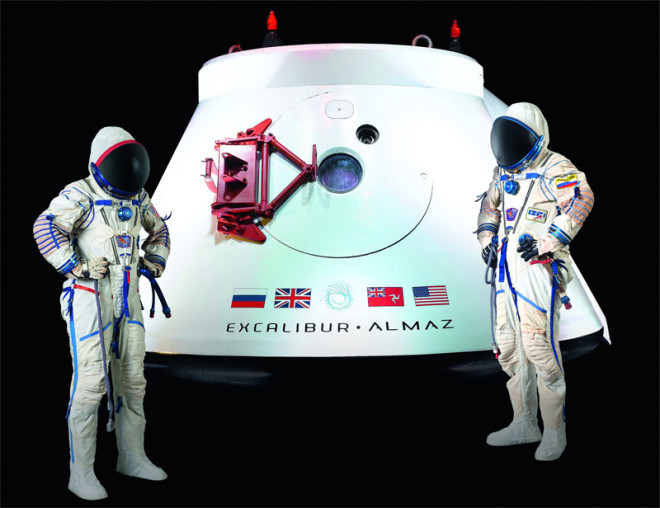 A Soviet-era space capsule will go to auction in Belgium at 6pm tonight (5pm GMT).
The first spacecraft ever to be put up for sale in Europe, the Vozvrashchayemyi Apparat (VA) re-entry space capsule is expected to fetch between $1m and $2m (£720,000-£1m). Two accompanying Sokol KV2 spacesuits have an estimated sale price of $80,000 each.
The space capsule, which measures 2.2m high and 2.8m in diameter and weighs almost two tonnes, has been restored and repainted to remove all traces of burn marks from its re-entry into the Earth's atmosphere.
It will go on auction at the newly opened Kunsthaus Lempertz auction house in Brussels.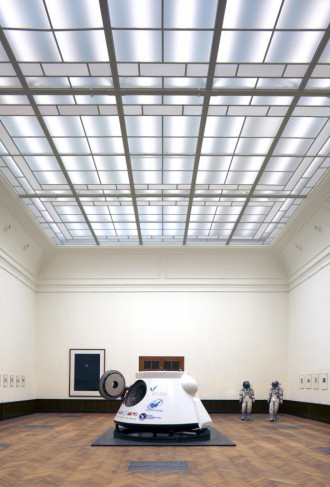 The VA space capsule is the only spacecraft to have entered space twice in its history. It served on two Cosmos space missions under the Almaz programme in 1977 and 1978 during the Soviet-US space race.
The space capsule was designed for taking supplies from Earth to space stations and stayed in space for 30 days, during an unmanned mission known as TKS-1 or Cosmos 929 in 1977.
It was launched from the Baikonur Cosmodrome in Kazakhstan on a Russian Proton rocket on 17 July, 1977. It returned to Earth a month later.
The experiments carried out with the VA space capsule helped in the technical development of the eventual International Space Station, which was launched in 1998, before being permanently occupied from the year 2000.
The VA space capsule is owned by a British company that bought it for a short unmanned mission in 1978, after which it was used for training astronauts.