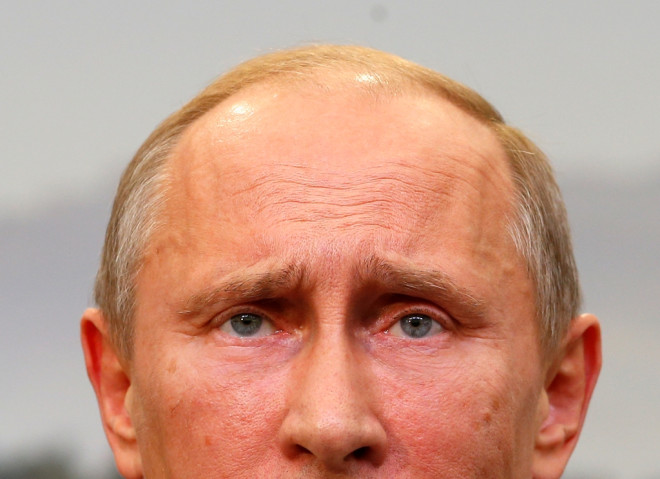 Ratings agency Standard & Poor's has lowered Russia's foreign currency sovereign ratings, amid an escalating crisis in the Ukraine - a move which immediately dented Moscow's share index.
The agency has cut both long and short-term foreign currency ratings, to BBB-/A-3 from BBB/A-2.
The MICEX share average dropped 1.5% after the S&P downgrade and was trading 0.75% lower at 12:52 hrs in Moscow. The index has lost over 13% this year.
The rouble shed 0.6% against the US dollar to 35.977. The currency has lost some 8% against the greenback this year.
The S&P downgrade came ahead of the Russian central bank interest rate decision, due on 25 April.
S&P wrote in its report: "In our view, the tense geopolitical situation between Russia and Ukraine could see additional significant outflows of both foreign and domestic capital from the Russian economy and hence further undermine already weakening growth prospects."
Commerzbank Corporates & Markets said in a note to clients: "CBR will likely leave rates on hold at 7% at [25 April's] rate meeting. Further aggressive rate hikes are neither welcome nor warranted given the slowdown in growth and also in light of the situation in Ukraine. RUB exchange rates still remain under pressure with 10 yr yields once again moving substantially higher [on 24 April], albeit that the latter is purely a function of politically inspired risk aversion.
"We're of the view that the RUB will not weaken aggressively from current levels, at least insofar as economic arguments go. For those investors who like to trade on geopolitical risk we wish them luck, but otherwise we recommend a flat position at present given the overall situation."
Central bank data released earlier in the month revealed an estimated $63.7bn in net capital outflows in the first three months of 2014. That figure matches the outflows witnessed for the whole of 2013.
The World Bank has said outflows this year could hit $150bn.