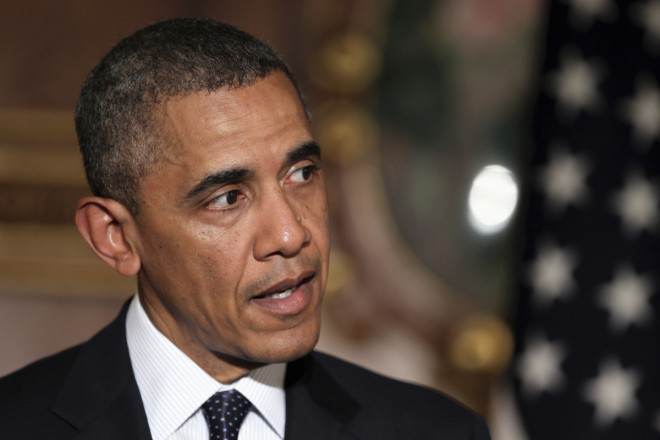 American President Barack Obama will speak to European leaders on Friday in a push to get them to implement tougher sanctions on Russia over the Ukraine crisis.
Reuters cited sources close to the matter saying that disagreements between European leaders on whether to impose sanctions, and how severe these should be, have put the brakes on fresh American sanctions against Russia.
Washington has grown impatient with what it perceives as Russia's failure to implement the Geneva agreement reached last Thursday. Key players in the Ukraine crisis agreed then that all violence should stop and that armed groups in the country's east should disarm and leave public spaces.
Speaking on Wednesday, US President Barack Obama signalled that he was ready to implement tougher sanctions on Russia within days, saying that new measures were "teed up".
Washington would prefer to act in unison with its allies in Brussels but there has been discord between European leaders over whether to impose tougher measures against Moscow.
Germany and Italy are showing reluctance after fierce lobbying from the private sector, as their energy sectors are two of the most exposed to the Russian economy and could suffer if Russia retaliates with its own economic sanctions.
Meanwhile oil major BP has led the lobbying charge in the UK. Its near 20% stake in Rosneft could come under threat should Russia and the West engage in tit for tat sanctions.
The US would much rather act alongside the EU but it is prepared to go it alone if the bloc continues to drag its feet.
Meantime, Obama is planning to speak to German Chancellor Angela Merkel, British Prime Minister David Cameron, French President Francois Hollande and Italian Prime Minister Matteo Renzi in a conference call on Friday.
The US President arrived in South Korea on Friday, the second stop in his four-nation tour of East Asia.