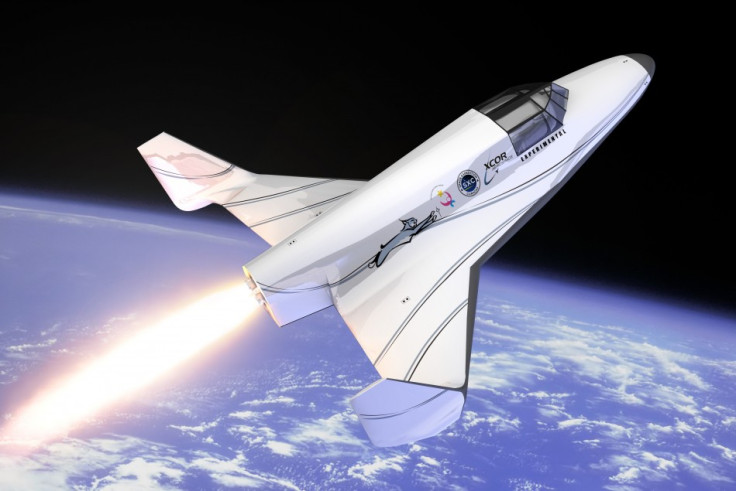 The name and identity of Britain's first space tourist is set to be revealed within hours and will be the first of about 40 people who have bought one of the £60,000 tickets aboard the space shuttle, Lynx.
The company behind Lynx, the Space Expedition Curacao (SEC)group announced it expects to take passengers from the Caribbean island of Curacao on one-hour flights into space.
The final aim is to develop commercial flights that will make every city on Earth within two hours' reach.
The new plan is a project involving a collaboration between Formula One tycoon Michiel Mol and Dutch airline KLM , which have upped the competition as the tickets they offer are half the price of Sir Richard Branson's rival Virgin Galactic, which aims to become the first private space tourism operator by taking off in 2013.
The first flight of the SEC is expected to take off in January 2014 and is currently on schedule.
"Being able to travel from London to Sydney in an hour and 45 minutes, that is the future," said Mol. "It is also the reason why KLM joined our firm as a partner.
"They themselves started 100 years ago with sightseeing tours above Amsterdam, and now we have an immense aviation industry."
So far, a total of seven people have flown on commercial orbital space missions, but the experience came at a price as some have paid up to £20m to fly to the International Space Station.
Dennis Tito, an American businessman called Dennis Tito was the first space tourist and visited the International Space Station for seven days in 2001.