Adolfo Suarez, Spain's first democratically elected prime minister, has been laid to rest. He died on Sunday at age 81 after suffering from Alzheimer's disease for a decade.
His body lay in state for 24 hours, and people queued outside parliament from early morning to pay their respects. His coffin was then borne through Madrid on a horse-drawn carriage during a funeral procession and taken to Avila, northwest of the capital, for burial in the cathedral.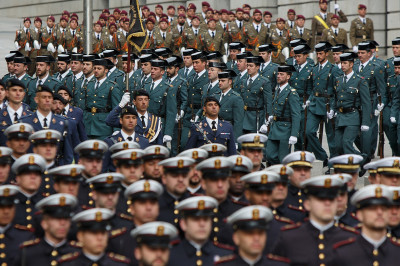 Spain held three days of mourning for one of the key architects of the country's transition from dictatorship to democracy in the 1970s following decades of right-wing rule under Gen. Francisco Franco.
In 1976, King Juan Carlos chose Suarez to guide the country toward a democratic parliamentary monarchy after Franco's death a year earlier. He was prime minister until 1981 and retired from politics in 1991.
In his honour, the government has announced that Madrid's Barajas airport would now be called Adolfo Suarez, Madrid-Barajas airport.