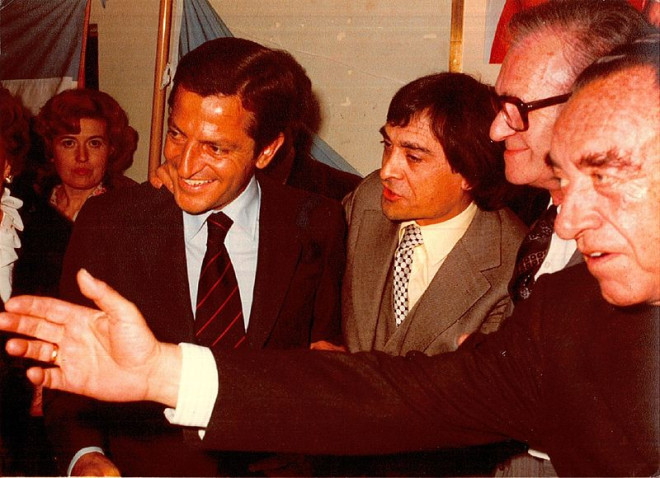 Adolfo Suarez, the former Spanish prime minister who helped steer the country towards democracy following the death of General Franco, has died aged 81. He had suffered from Alzheimer's for a decade and had been admitted to hospital just under a week ago with a respiratory infection.
Following the death of General Franco in 1975 after 39 years of authoritarian rule, King Juan Carlos asked Suarez to unite the various political factions. Having been elected prime minister in 1977 he was prime minister until resigning under pressure from the Right on 29 January 1981 and was regarded as a trustworthy politician who had built bridges between the "Two Spains".
When an attempted coup took place on 23 February 1981, leading to tanks on the streets and a takeover of TV and radio stations, some 200 Guardia Civil burst into the Spanish parliament with sub-machine guns and ordered everyone to the ground. Along with two others, acting Minister of Defence General Manuel Gutiérrez Mellado and Communist leader Santiago Carrillo, Suarez remained where he was until he was forcibly seized.
In 2007 a Spanish poll found Suarez the most respected of all prime ministers since Franco.
His biographer and historian Charles Powell told Reuters: "He was a transformational leader whose main priority as a politician was national reconciliation. This was probably due to the fact that the legacy of both sides of the Civil War was very much part of his family history. When he was asked whether it was a good thing that former Franco-ists had played such a prominent role in the transition, he used to say: 'I never asked anyone where they came from, only where they wanted to go'."
Speaking on hearing the news fellow former prime minister Jose Luis Rodriguez Zapatero told Reuters: "Prime Minister Suarez's political career calls to mind the highest spirit of our democratic transition: recognition of dissenting voices, promotion of tolerance and the practice of dialogue. Thanks to that attitude he had the capacity to forge great agreements."