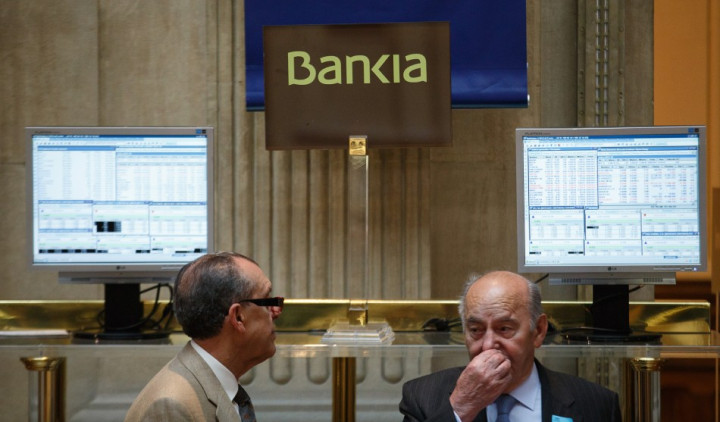 European markets were mixed as investors continued to track the bribery scandal surrounding Spanish Prime Minister Mariano Rajoy.
Europe's FTSEurofirst 300 opened flat at 1,200.11 points in early deals. Spain's IBEX was up 0.3% while Britain's FTSE 100 gained 0.1% in early deals.
Germany's DAX and France's CAC 40 opened 0.2% higher. Italy's FTSE MIB opened flat.
Market participants will be following developments in Spain as an unfolding scandal is set to overshadow the country's hopes to raise €4bn (£3.5bn, $5.2bn) through a bond auction.
Prime Minister Mariano Rajoy has rejected calls for him to resign over allegations that he received tens of thousands of euros from a slush fund held by his party treasurer. Former Popular party treasurer Luis Barcenas reportedly told Madrid judges that he gave Rajoy more than €45,000 in cash between 2009 and 2010.
Rajoy said "our institutions would not bow down to blackmail," and that he would not allow Spain's program of reforms and political stability to be damaged.
The Spanish Treasury, which said last month it had covered 63% of its mid-and long-term gross funding needs for 2013, returns to the markets to sell six-month and 12-month bills.
Elsewhere, in Greece, thousands of workers are on a 24-hour general strike as Finance Minister Yannis Stournaras confirmed the government would implement job and spending cuts while also ramping up tax collection. In Athens, trains ground to a halt and hospitals were working with emergency staff. Flights to and from Athens will be disrupted as civil aviation unions stage a four-hour work stoppage in solidarity, Reuters reported.
The UK will put out monthly and yearly inflation data during the day. Market participants will also be tracking eurozone-wide inflation data and the German ZEW Economic Sentiment Index that rates the relative six-month outlook for the eurozone.
In company news, Anglo-Australian miner Rio Tinto will release quarterly output data. French cosmetics maker L'Oreal and hotel operator Accor will put out sales figures during the day. Swedish bearing manufacturer SKF and Swedbank will report second quarter earnings today.
In Asia, the Japanese Nikkei finished 0.64% higher on Tuesday, as it resumed trade following a long weekend. Australia's S&P/ASX index closed 0.10% higher. However, South Korea's Kospi closed 0.47% lower.
Asian and US Markets
Earlier in Asia, markets were mixed on global economic growth concerns.
However, Japanese stocks gained on a weaker yen and on upbeat cues from Wall Street.
Monday's data showed that China's economic growth slowed to 7.5% year-on-year in the April-June second quarter. The world's second largest economy expanded 7.7% in the first quarter.
In the US, government data showed that retail sales inched up 0.4% in June, missing expectations of a 0.8% gain. Weaker-than-expected data raised concerns about the pace of economic recovery in the world's leading economy.
Market participants will be tracking US Federal Reserve chief Ben Bernanke's testimony to Congress due later this week, for hints about the future pace of the Fed's asset purchase programme. Lacklustre retail sales data could force the central bank to delay trimming its bond-buying program.
Wall Street ended slightly higher on Monday with the Dow and the S&P 500 logging new record highs on Monday.
The Dow Jones Industrial Average finished 19.96 points higher at 15,484.26. The benchmark index is about 60 points away from its all-time high of 15,542.40 hit on 22 May.
The S&P 500 ended 2.31 points higher at 1,682.50, while the Nasdaq ended 7.41 points higher at 3,607.49.