A suspect, believed to be Dutchman Sven Olaf Kamphuis, has been arrested in Spain in relation to the cyber-attack on Spamhaus, which has been called the biggest in the history of the internet.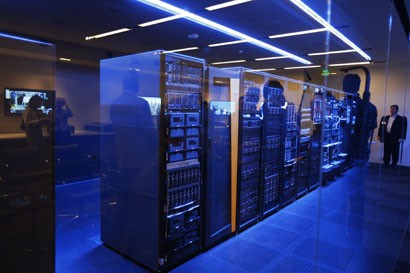 While the authorities have only addressed the 35-year-old suspect as SK, IBTimes UK understands the suspect in custody is Sven Olaf Kamphuis who is affliiated with Stophaus, a group whose goal it is to shut down the anti-spam Spamhaus operation.
The suspect was arrested in Barcelona which is where Kamphuis currently lives according to his Facebook profile. He was taken into custody on a European arrest warrant and his home in Barcelona was raided with computers and mobile phones being seized.
The arrest in Spain came about following collaboration between authorities in different countries under the EU's judicial Cooperation Unit (Eurojust). Kamphuis is expected to be handed over to the Dutch Public Prosecution Service soon.
The distributed-denial-of-service (DDoS) attack, which took place over several days towards the end of March, was called the largest in internet history and hyperbolically compared to a nuclear bomb going off, by the company helping defend against the attack.
The company in question, CloudFlare, claimed it was the attack which nearly broke the internet.
While the attack was substantially larger than anything seen before at 300Gbps, its potential to "break the internet" has been discredited widely.
Importance
Spamhaus is a network which works to create a real-time blacklist of servers they believe are used to send out spam email. Such is its importance to how the internet works that in 2011 when a lawsuit threatened to shut it down, industry experts testified that doing so risked breaking the email infrastructure as we know it.
So pervasive is the system, it is estimated that Spamhaus is directly or indirectly responsible for filtering out as much as 80 percent of daily spam messages.
This resulted in the establishment of Stophaus, a group with the sole aim of stopping Spamhaus:
In a Facebook posting Kamphuis called Spamhaus "an offshore criminal network of tax circumventing self-declared internet terrorists pretending to be 'spam' fighters" that is attempt[ing] to control the internet through underhanded extortion tactics."