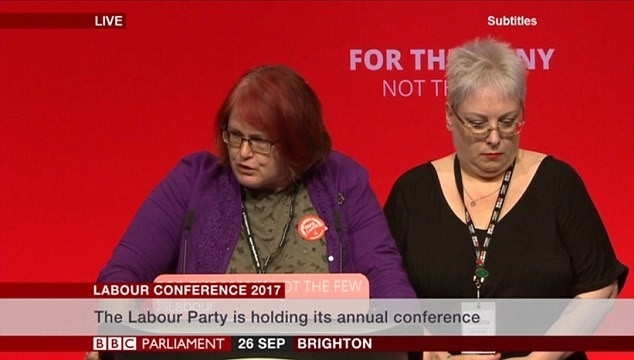 The Labour conference was given a jolt today after a delegate collapsed on stage.
Hazel Malcolm-Walker, representing Bournemouth West, was taking part in a debate on the floor of the conference this morning (26 September).
She was speaking out over the closure of Poole Accident and Emergency, and called for more time to discuss the subject in the Brighton hall.
She said: "We're not asking for much, we're asking for five minutes of conference's time so that you can show our support for newly target seats in Bournemouth East and Bournemouth West."
But then she suddenly broke off and said: "I'm not feeling so well . . . Oh God," before tumbling onto the stage, prompting gasps from delegates.
TV cameras cut away from the podium as paramedics arrived on the scene within a minute.
After several minutes she was taken off stage in a wheelchair to applause from delegates. As Malcolm-Walker was wheeled out of the hall, she waved to the audience and high-fived a colleague. However, the cause of the collapse and her current condition are unclear.
Labour's conference is in its third day, and heard shadow chancellor John McDonnell say the party is making detailed plans for government, including "war-game-type scenario-planning" for events such as "a run on the pound".
He told a fringe meeting the party was preparing "detailed implementation manuals" and drafting legislation so it could "hit the deck running" if elected.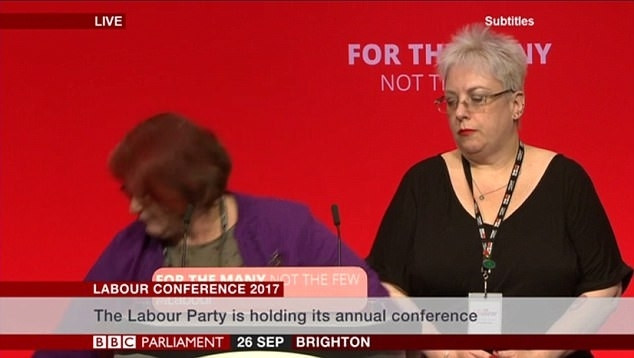 He said "We're not going to be a traditional government; we're going to be a radical government.
"We're going to face all the challenges... and we've got to scenario-plan for those... bringing the relevant expertise together at every level to talk through what happens if there is such and such a reaction.
"What if there is a run on the pound? What happens if there is this concept of capital flight? I don't think there will be, but you never know."
Later, deputy leader Tom Watson is expected to tell conference that Labour would consider forcing bookmakers to pay a levy to help treat problem gamblers.
Watson will say the cash would be used for NHS treatment and to end the "destructive cycle of addiction".
The Association of British Bookmakers has said it would not oppose an "appropriate, compulsory levy" to fund problem gambling treatment.