Lloyds-TSB Split: IT Specialist Blasts Bank's 'Unacceptable' Website Crash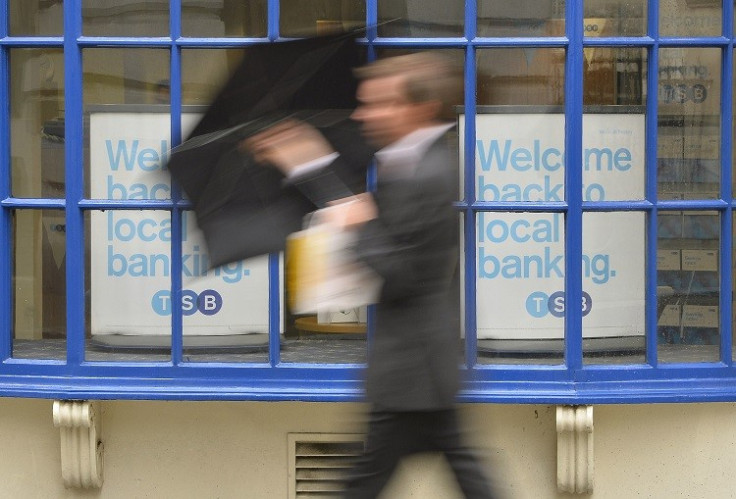 An IT specialist has slammed TSB after its internet banking website crashed after launching.
Dan Hooper, director of reliability and testing company Piccadilly Group, said that the failure, which was due to a surge in online traffic, was "unacceptable".
"Given the continuing number of software outages within the banking sector, it is imperative that TSB identifies the root cause of this failure," Hooper stressed.
"This is essential to restoring market confidence, as we are seeing organisations suffer repeated outages without demonstrating appropriate corrective action."
The issue, which was resolved on the day of TSB's launch, is partly down to inadequate software testing, according to Hooper.
He explained: "In complex migrations like this, there needs to be sufficient emphasis on quality control to avoid disruption both internally and to the customer."
A number of TSB customers took to Twitter to air their discontent following the glitch.
"@AskLloydsTSB are you joking! I still can't get on! What bit of fixed is that!" wrote @resetparenting, while @stolen_name added: "@AskLloydsTSB so fixed that i still can't see my transactions and the helpline were less than helpful."
Lloyds Banking Group has officially split TSB into a separate challenger bank as it hives off 631 branches ahead of a 2014 public flotation of the reformed retail institution.
The eventual sale of TSB is a condition of Lloyds Banking Group's bailout during the financial crisis, a plan agreed with the European Commission, which saw British taxpayers end up holding a 39% stake in the institution.
Originally Lloyds had planned to sell the branches to the Co-operative Bank, but a deal fell through when the latter suddenly pulled out amid issues around its capital position.
A Lloyds Banking Group spokesperson said: "The issue is now completely resolved and we apologise to customers for the inconvenience this will have caused. Our branches, telephone banking and cashpoints were not affected in any way."
© Copyright IBTimes 2023. All rights reserved.