Streamed music from services like Spotify and Rdio is to get its own weekly chart from The Official Charts Company starting next Monday, 14 May.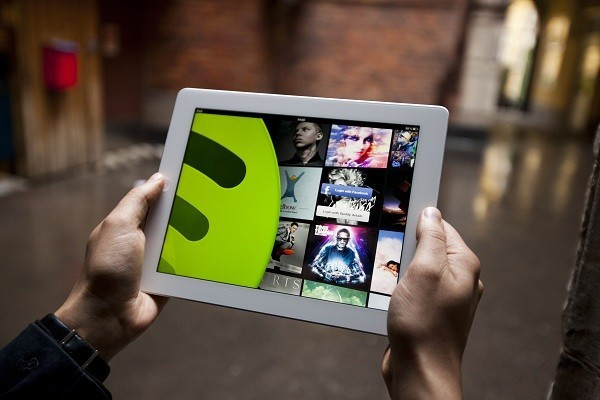 Music streamed from services such as We7, Napster, Deezer, Zune and ChartsNow, as well as Spotify and Rdio, will be included in the on-demand charts, but music videos watched on YouTube will not be counted.
It is estimated by The Official Charts Company that 2.6 billion songs were delivered by on-demand streaming in the UK last year, and the most streamed artist so far in 2012 is Ed Sheeran, followed by Lana Del Ray in second and David Guetta in third. Rihanna is the fourth most streamed artist of 2012 and Coldplay is fifth.
Sheeran said, according to the BBC: "Streaming services and online in general have always been an important way for me to get music out to my fans. A new official streaming chart that recognises another way to enjoy music can only be a good thing."
Nielsen Soundscan, which compiles the US charts, reported last year that streaming services are now more popular than paid-for downloads and 26 percent of consumers streamed music online - or watched music videos on YouTube - compared to 17 percent who listened to downloads.
Last week Spotify launched its iPad application, featuring Retina support for the new iPad, gapless playback and AirPlay integration. Rdio, a major player in the US market, also launched in the UK last week.
The Official Streaming Chart will be published on www.officialcharts.com every Monday at 1pm and will appear weekly in music industry trade publication Music Week.
According to the BPI (British Phonographic Industry), revenue from on-demand music streaming grew by 30 percent in 2011 and is worth £35m, but accounts for just 4.5 percent of total music industry revenues in the UK.
Despite growing popularity, some artists are not satisfied with the revenue they receive from streaming services like Spotify, but to counter this claim company founder Daniel Ek said in December that Spotify has paid out $150m (£93m) to record labels.
In the UK, the Official SIngles Chart will celebrate its 60th anniversary in November.