Sprint's Galaxy Nexus to Release on 22 April? Internal Document May Reveal Release Date
Internal documents provided by an anonymous Walmart employee suggest that Sprint's version of the Samsung Galaxy Nexus LTE will launch on 22 April at Sam's Club, which is a Walmart-run discount club store, according to a report on The Verge.
The smartphone will be similar to Verizon's LTE version of Galaxy Nexus. However, Sprint's Galaxy Nexus will have Google Wallet support.
The device is expected to run on a 1.5GHz processor but with the newest Android operating system - Ice Cream Sandwich 4.0. It will feature a 4.65-inch Super AMOLED HD (1280x720 pixels) display.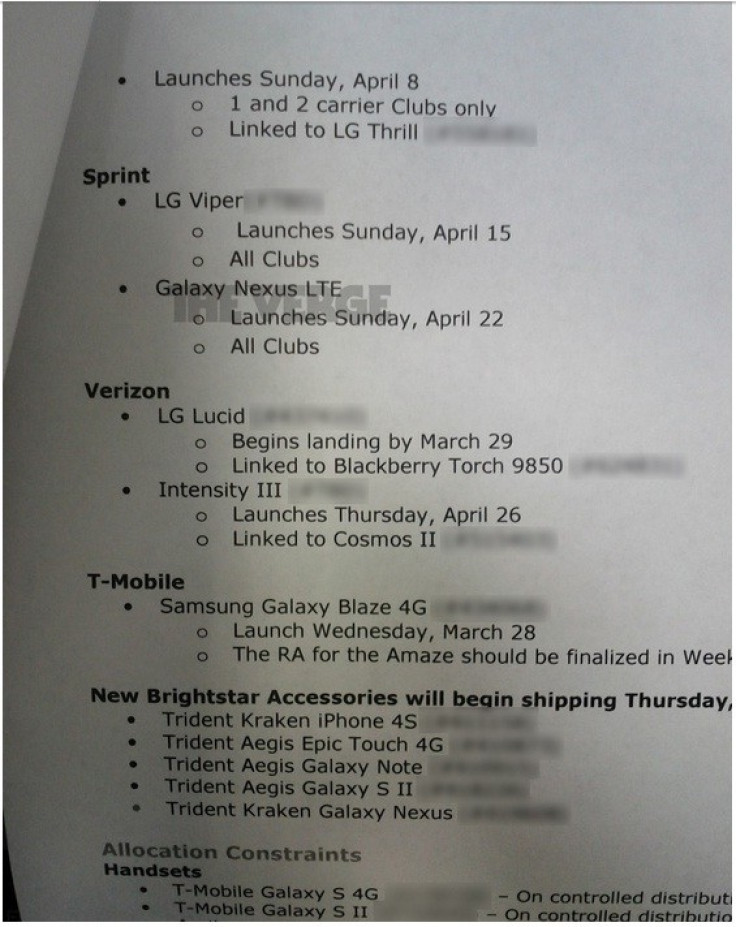 Furthermore, the documents reveals that a yet-to-launch Samsung Intensity 3 for Verizon is to be followed by the Samsung Intensity 2. Also Sprint's LG Viper LTE-bound smartphone will be available on 15 April. The LG Viper will run with Android 2.3 Gingerbread operating system with a 4-inch WVGA display, a 1.2 GHz dual-core processor along with a five megapixel primary camera, according to a report on Unwired View.
© Copyright IBTimes 2023. All rights reserved.