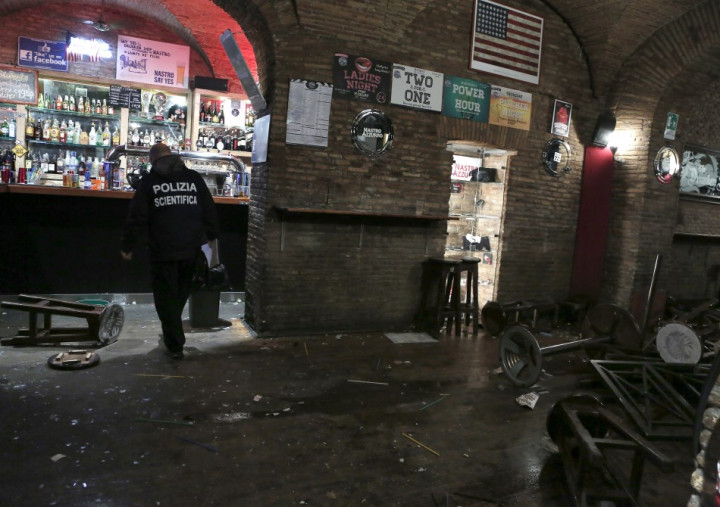 Italian police have charged two 'ultras' or hard-line supporters of AS Roma with attempted murder following an attack on a group of Tottenham fans in a pub in Rome.
Ten Spurs supporters were injured in the assault in the early hours of Thursday morning. One man, Ashley Mills, was left in a critical condition with a severed artery, but is reportedly out of danger.
Francesco Ianari, 26, and Mauro Pinnelli, 27, were both charged with attempted murder. The two suspects are known to support Roma, despite initial claims that the attack was perpetrated by fans of their bitter rivals Lazio.
The two men were identified thanks to CCTV cameras installed in central Rome's square of Campo de' Fiori.
The Britons were drinking in the Drunken Ship pub when up to 30 people rushed in, blocked exits and assaulted the group with tables, chairs, iron bars and monkey wrenches.
Lazio president Claudio Lotito immediately condemned the attacks but said he would make no further comment until the facts had been established.
"These kinds of acts must always be condemned but from the information we currently have it is not clear this assault is the work of Lazio fans," AFP quoted him as saying.