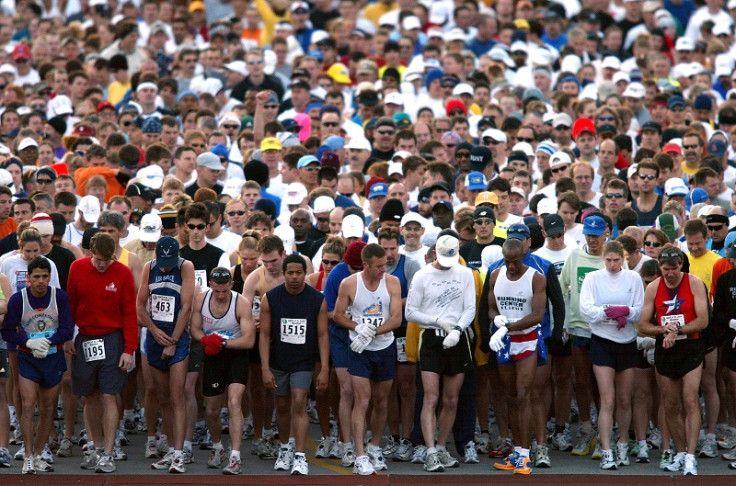 Kendall Schler, the woman who apparently won the St Louis marathon on 12 April, has been stripped of her title after officials discovered she joined runners late in the race.
Kendall Schler managed to slip into the pack of runners completing the 26.2 mile marathon after the last of seven checkpoints established to safeguard against cheating.
Officials became suspicious after she crossed the finish line, as she had not recorded any times at the previous checkpoints where electronic markers are used to track bib numbers.
Schler, 26, also lost her third-place finish from the 2014 race, after officials could not locate her on photographs of the race.
"It's a difficult situation for everybody, including the people who run a fair race and don't get the recognition they should receive," Nancy Lieberman, president of GO! St. Louis, the marathon's organiser, told the St Louis Post Dispatch. "I said to her, 'It looks like you perpetrated a fraud.' I have nothing legitimate that says she officially started and ran 26.2 miles in 2014 or 2015."
Dishonest runners are rare. In 1979, Rosie Ruiz notoriously used the subway to shave time in New York City's marathon, and was caught cheating after she crossed the finish line first in Boston months later. The New Yorker reported the story of Kip Litton, a Michigan dentist, who apparently cheated in a series of races across the US.
The new winner in Missouri is Andrea Karl, a graduate student at St. Louis University. She finished about four minutes after Schler's supposed win with a time of 2 hours, 54 minutes and 28 seconds. Karl now collects the $1,500 winnings.