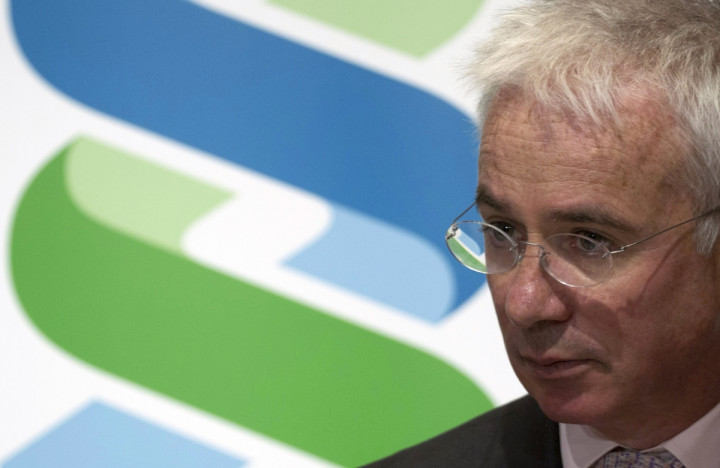 Standard Chartered shares are plunging in the market after the bank revealed a 16.3% decline in third-quarter profits and an aim to cut costs by $400m (£248.1m, €314.5m).
Standard Chartered's stock price fell 9% during the first hour of trading to 998.60p after the bank confirmed it is considering axing bank branches, as the downtrodden profits were primarily due to the cost of restructuring its South Korean business and increased bad loans.
"We are redoubling our focus on costs. Achieving this will require further rationalisation of our branches, more standardisation and automation, and reconfiguration or exit of certain businesses," said Peter Sands, chief executive at Standard Chartered on a conference call, following the group's results announcement.
The bank's pre-tax profit for the quarter ending on 30 September declined to $1.5bn from $1.8bn in the same period last year.
Operating income for the quarter was up 1% to $4.5bn.
Total costs for the quarter increased 4% to $2.5bn, while group expenses were up 2% to $7.6bn. In addition, impairment losses on loans and advances rose 86% to $536m.