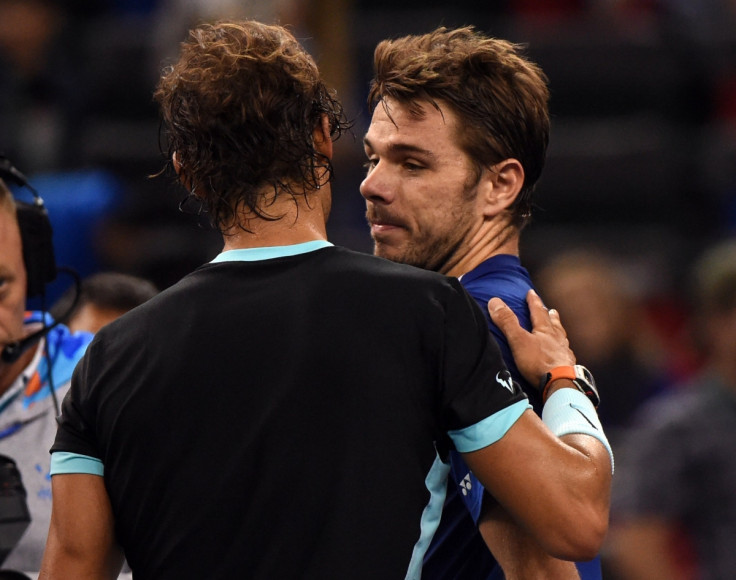 Stanislas Wawrinka and Rafael Nadal conclude the first round of round robin matches at the ATP World Tour Finals at the O2 Arena in London.
Where to watch
Wawrinka vs Nadal is live on Sky Sports 3HD and BBC Radio Five Live sports extra from 8pm.
Preview
The final players to take their bow at the ATP World Tour Finals see a contrast in styles collide as Stanislas Wawrinka looks to improve on a dismal head-to-head record against two-time finalist Rafael Nadal. The Spaniard has an impressive 13-3 win record over the French Open champion but has only won once since their sole meeting in London in 2013.
Wawrinka is making his third appearance at the season-ending tour finals and is looking to go one better than his consecutive semi-final appearances. The Swiss was ousted in cruel circumstances 12 months ago when four match points came and went against Roger Federer, only for his Davis Cup teammate to prevail and then withdraw from the final against Novak Djokovic 24 hours later.
Those memories may be stirred by a return to the O2 Arena, but it should not overshadow a fabulous last 12 months for the 30-year-old. A second grand slam title at Roland Garros came amid a stunning showing at the season's four grand slams where he reached at least the quarter-finals in each, a feat only world number Djokovic matched.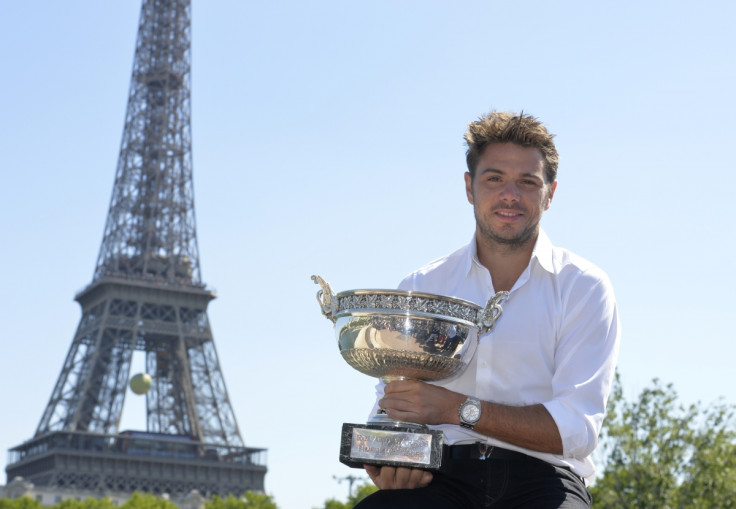 Nadal meanwhile has suffered a bumpy transition in 2015, with injuries having led to a dramatic regression in his form. The Mallorca-born left-hander lost for the second time in his French Open career to Novak Djokovic and was firmly dethroned as the king of the Parisian clay.
The nineteen defeats suffered by Nadal this year is the most of any of his 14 professionals years on tour and is an indication of his struggles. His superior career record against his three round robin opponents is undermined by one win in five matches against the trio in 2015. That single success though came against Wawrinka in Shanghai.
What the players say
Stanislas Wawrinka: "My level has been even better this year. I've been more than happy with what's been happening for myself and my career and I'm really excited to be back here [in London]. It's always been something special for me to play the Barclays ATP World Tour Finals.
"My goal is to improve, and play the best tennis I can. I am proud of this year, the consistency of my game throughout the year. Hopefully I can still play well for one last tournament of the year."
Rafael Nadal: "I didn't have injuries during the whole season. I had injuries last year, not this year. I always thought that I would qualify for London but there's always a chance you won't.
"At the end of the day it's good news to be here as number five in the world. After a tough year, if you're able to arrive at this tournament with that number that says that the level is still there. I need to keep playing the way that I'm playing the last month and a half. I think like this I'm going to be in a good position.
"If you work there is always a solution and if finally there is not a solution, the most important thing is be satisfied that you really tried. Every time I come here I arrive with motivation to try my best. This year is not an exception even if it was not an ideal season for me. I'm here to keep fighting as I did the last tournaments and I had the motivation to do it."
Betting odds (source William Hill):
Stanislas Wawrinka 5/4 vs 8/13 Rafael Nadal
Head-to-head record: Wawrinka 3-13 Nadal. Last match Paris Masters (hard) Wawrinka bt Nadal 7–6 7-6
Previous meetings at the ATP World Tour Finals: Wawrinka 0-1 Nadal. Last match Nadal bt Wawrinka 7-6 7-6