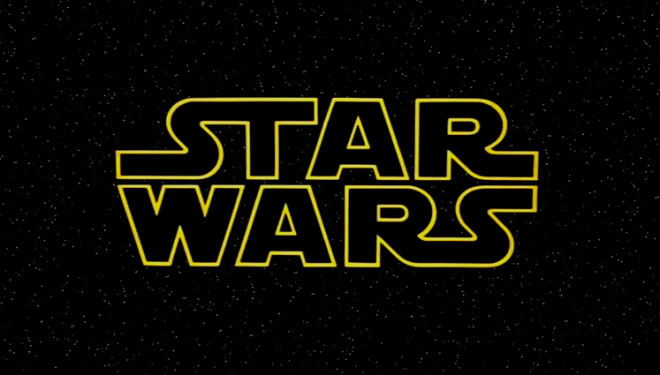 Filming for the new Star Wars Episode 7 began on Friday 16 May, 2014 and director J.J. Abrams decided to kick-start production by writing a note to inspire everyone working on the eagerly-awaited film.
Star Wars Episode 7 is definitely one of the biggest and riskiest films in recent history. Abrams is helming a project which has tremendous expectations from a massive fan base and viewers.
In such a scenario, the director can surely use all the help and support he can get from his cast and crew – and the heartfelt note seems like a pretty good way to start.
"If you're looking for 'Star Wars: Episode 7′ scoops, there aren't any here (though it appears this note was printed on one of the first pages of the script, as noted by the red paper and script supervisor Dawn Gilliam's watermark), reports ScreenCrush.
Here's a shot of the note, along with the copy if you're having trouble reading Abrams' handwriting: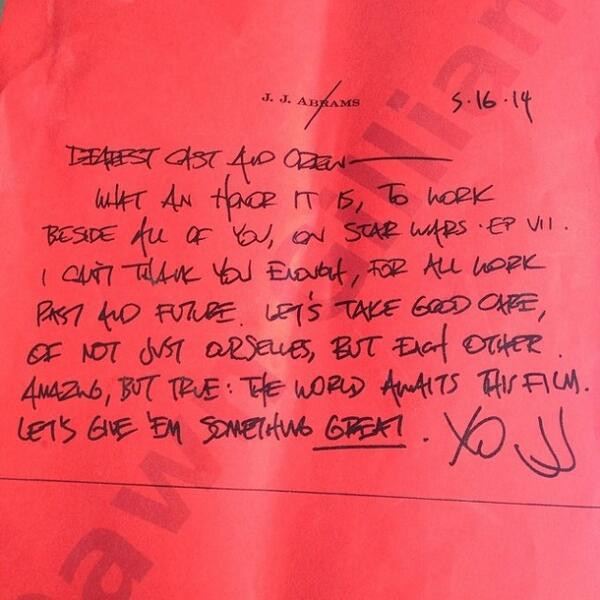 Dearest Cast and Crew, What an honor it is to work beside all of you, on Star Wars Ep VII. I can't thank you enough, for all work past and future. Let's take good care of not just ourselves, but of each other. Amazing, but true: the world awaits this film. Let's give 'em something GREAT. xo JJ
Star Wars: Episode 7 opens in theaters on 18 December, 2015.