UK's Stemcor $750m Indian Iron Ore Assets in Four-Way Acquisition Fight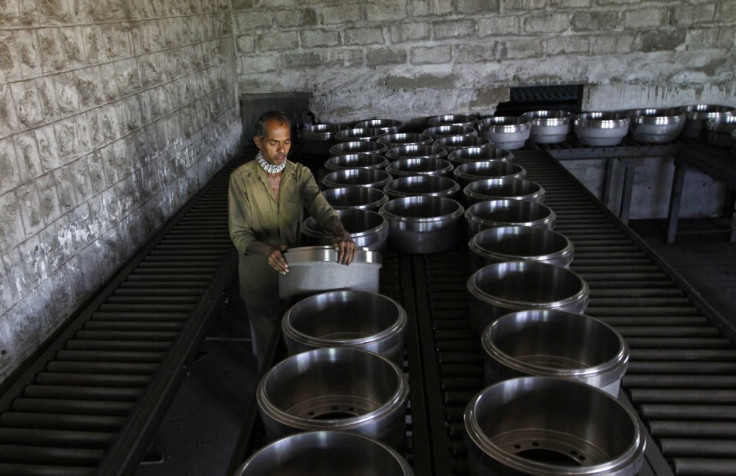 JSW Steel and Jindal Steel and Power are among the four companies that are reportedly fighting to acquire British steel trader Stemcor's Indian iron ore assets.
India's third largest producer of the metal, JSW Steel, rival Jindal Steel and Power and two others are in the race to buy Stemcor's iron ore mine and iron processing facilities.
An industry source values the deal between $700m (€531m, £457m) and $750m.
According to a Reuters report, JSW has written to Stemcor, conveying its interest in the assets located in the eastern Indian state of Odisha. An unnamed JSW source told the news agency on 24 July that "nothing (had) been finalized."
A sale will enable Stemcor, the world's largest independent steel trading firm, to raise cash after it failed to refinance a $850m syndicated loan that was due to mature in May.
A purchase will also ensure sufficient supplies of iron ore to both JSW's and Jindal's steel plants in the future. The latter expects its iron ore needs to treble by 2015.
Stemcor declined to comment on the sale while a JSW spokesman refused to comment on any specific proposal.
Bidding War
Earlier this week, Jindal Steel and Power's Chief Executive Ravi Uppal confirmed the company's initial interest in the Stemcor assets.
"The whole thing is at a very early stage. We are looking [at] how this proposal makes sense to us," Uppal said on 23 July.
JSW "continuously scans and evaluates various proposals of strategic interest" in line with its strategy to integrate sources of iron ore and coking coal, said a spokesman.
Stemcor, Britain's fifth-largest private company, is restructuring its business and has appointed Goldman Sachs to find a buyer for its Indian assets.
The firm, which trades between 15 million and 20 million tonnes of steel and steel raw materials a year, reported a turnover of £5.1bn in 2012.
JSW posted revenue of about $6.4bn in 2012-13 financial year while Jindal Steel and Power logged a turnover of about $3.3bn.
Jindal Steel and Power is owned by Indian parliamentarian Naveen Jindal, who is the brother of JSW Steel's boss Sajjan Jindal.
© Copyright IBTimes 2023. All rights reserved.