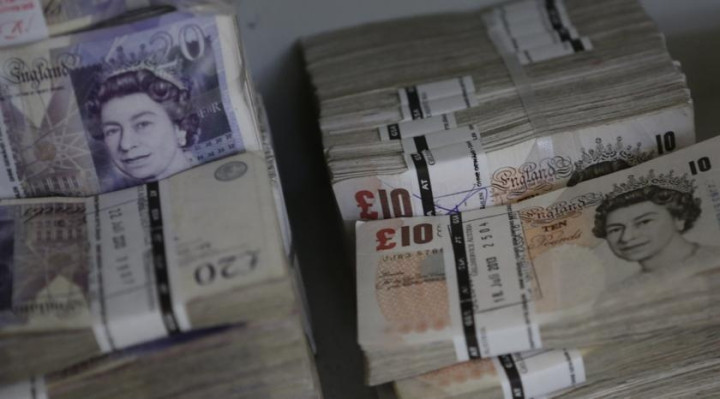 The British pound is facing a lot of key events in the week to 19 September while it is trading slightly off a ten-month low.
A survey over the last weekend that showed more support for the breakup of Scotland from the United Kingdom had pushed the sterling sharply lower.
Now that a referendum will be held, the currency will have a lot to take from that.
The US Federal Reserve is scheduled to announce its policy rates on Wednesday. The statement and the press briefing by its Chair Janet Yellen are likely to provide clearer cues about the beginning of rate hikes in the world's largest economy, proving crucial for the currency market.
UK inflation
In addition, the UK consumer price inflation data for August is due for Tuesday and the Bank of England minutes and the ILO unemployment rate on Wednesday. The producer price index for August will be published on Thursday.
The CPI inflation is expected to come at 1.6% from a year earlier, unchanged from July and the month-on-month figure to rebound to 0.4% from -0.3%. Producer price inflation is also due on Tuesday for which the consensus is -0.2% from -0.1% in July.
The MPC minutes might prove crucial as last time there was a surprise split vote. Two board members unexpectedly voted for a hike while the market was expecting a 100% vote for a hold decision.
With rate hike speculation increasing in the UK, a vote split this time will be of even more importance. BoE governor Mark Carney said last week that interest rates should start rising next spring.
Carney also said wages should start rising in real terms "around the middle of next year" and "accelerate" afterwards.
The central bank chief had earlier identified the slack in the labour market as a major factor resisting rate hikes in the UK.
The GBP/USD had fallen to as low as 1.6052 on 10 September, its lowest since last November, before reversing some of the losses. The pair ended the week at 1.6267.
Sterling had broken below a key support in the last weekend following a YouGov poll that showed the number supporters of Scottish independence for the first time outstripped non-supporters.
The pound is still 0.36% down from 5 September, the last trading day before the YouGov poll.
The reversal in the UK's currency was also aided by a positive NIESR report that showed the economy grew 0.6% in the three months to August after growing 0.5% in the quarter to July.