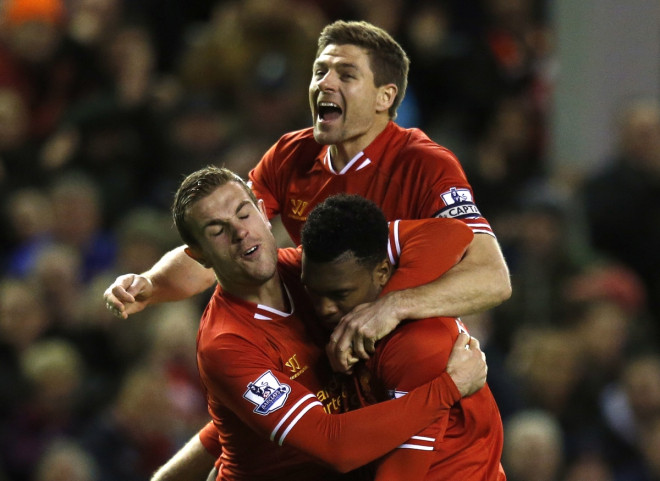 Everton manager Roberto Martinez believes city rivals Liverpool are destined to win the title after what he describes as a "perfect year" for Brendan Rodgers' side.
Martinez also said that Steven Gerrard's switch to a deeper-lying role has been crucial, as has the form of the club's prolific strikers and their lack of European distractions.
Speaking to Spanish radio station Onda Cero, Martinez said: "Liverpool have had a perfect year in order to be able to focus to win and they have not had any line-up changes.
"They've not had too many changes in the formation and Luis Suarez's individual level has been spectacular.
"Steven Gerrard's new position is helping the team a lot, as well as Daniel Sturridge, who has been essential.
"Liverpool's advantage is they are fighting against Chelsea, Manchester City and Arsenal, teams that have suffered a lot in Europe as they have had to play too many games."
Although Martinez suffered the ignimony of losing 4-0 at Anfield earlier this season, he has nothing but praise for Everton's fierce rivals.
"They [Liverpool] have found a very dynamic way to give the ball to the strikers and Sturridge and Suarez has been able to score in any moment, any situation, any manner" he said.
"It's refreshing to see a team which plays in this manner."